You may have had a Lamborghini Countach poster on your wall at some point in your childhood, or at least know of somebody who did (like your parents). The Countach has turned 50 years old this year, and in celebration, Lamborghini is going to build a few more of them, but this time they will include a "supercapacitor."
Okay, so maybe we don't know everything about what makes one capacitor more super than another, but we do know that 814 horsepower is more than 455 (1974 Countach), 221 MPH is more than 183, and that 2.8 seconds is a lot fewer eye blinks than 4.5 (in 1974).
This is Lamborghini's interpretation of the DNA instilled within one of the most desirable supercars from the 1980s. It may be an Aventador at heart, but the class and charisma are all Countach. And so maybe its original signature is not on the bill of purchase (it is now called the LP1 800-4), but Lamborghini is not necessarily trying to outdo its grandfather, but rather get him up to speed with 2021.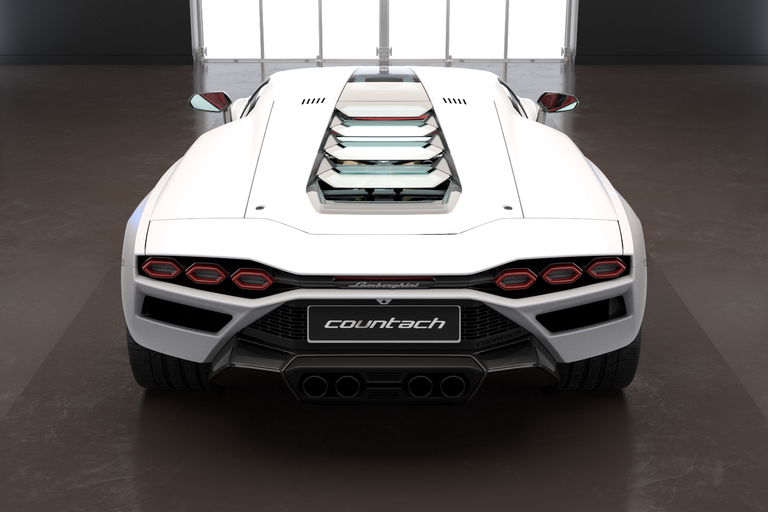 The LP1 800… eh, let's just call it Countach Junior has got the quintessential V12 naturally aspirated all-wheel-drive powerplant, but also a 34 horsepower electric motor mounted to the transmission. And yes, that motor is being powered by a 'supercapacitor' that can regenerate energy through braking and create an overall faster (and smoother) accelerating supercar. These are all good things, but there are a couple of bits of bad news.
There will only be 212 made, okay, scratch that, there have been 112 sold, and their owners are now $2.64 Million USD poorer so that Lamborghini can be $295,680,000 USD richer over the course of just a single week.
Speed costs money, but legacy demands more.
Eric has written for over a decade. Then one day he created Urbasm.com, a site for every guy.