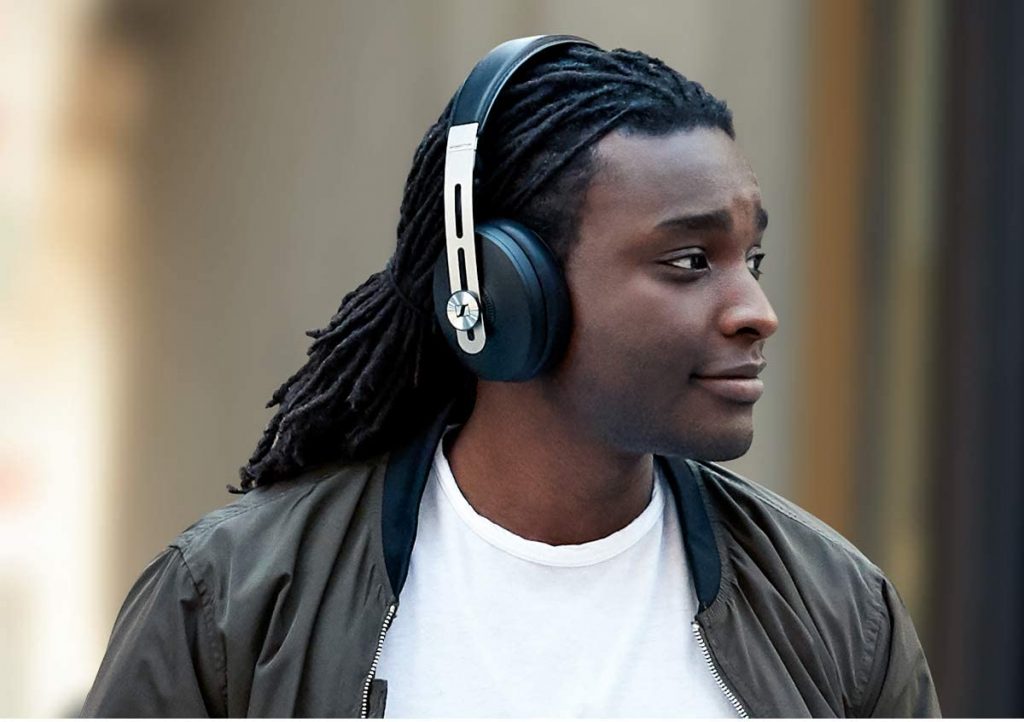 The typical wireless earphone is light, compact, and discreet. And this is a great way to impress those who like big sound in small packages. However, if you like "big sound," period, and true music immersion no matter where you are – may we introduce you to the Sennheiser Momentum 3. These over-the-ear headphones offer classic styling, superior comfort, the latest in noise-canceling technology, and an intuitive design.
Style And Sound
The fashion statement of the Momentum 3 is luxurious, with tightly honed metal accents, taking a slight backseat to its soft sheepskin jacketing around the ears and headband. It is a simple design that brings elegance to its sturdy frame and appropriately bulky ear cups. It comes in two colors, that will accent your daily life in just about every way.
Big drivers give these wireless over-the-ear headphones plenty of punch, but you likely will never need all that power thanks to its upgraded active noise-canceling. The Momentum 3 offers three stages of canceling, allowing you to customize to your particular environment, depending on the type of noise you and your music are competing against.
These offer "smart pausing" to allow your full attention when something calls for it, or "transparent hearing" to allow exterior sound in without skipping your beats. And you get all that customization from only three buttons, and we like simple.
The Momentum 3 is 5.0 Bluetooth Compliant, offers a 17-hour battery life, and pairs just as quickly as it pulls out of the box. We expect a lot from a pair of headphones with a $400 price tag, and Sennheiser has once again lived up to their name.
Get more info here.
About
Loves bourbon, travel, and spending time with family (in that order).