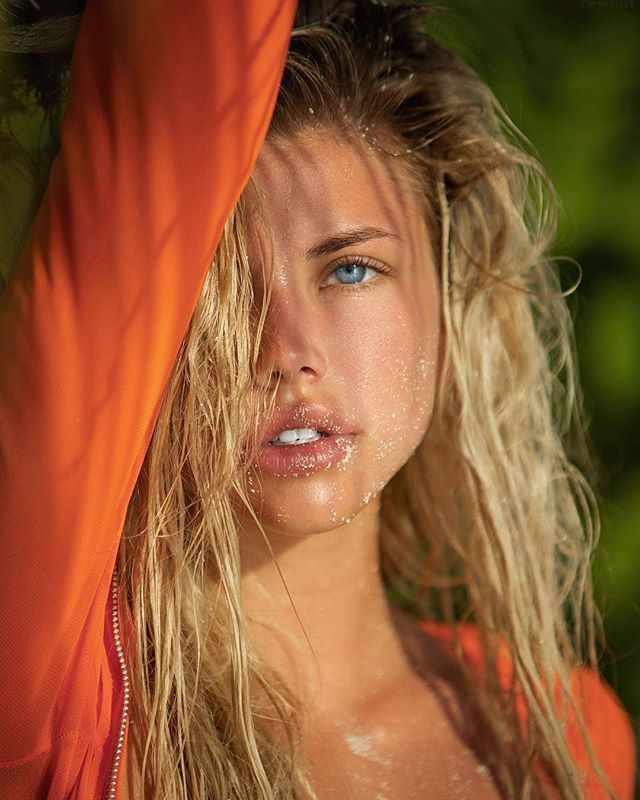 Nata Lee, also known by her full name, Natasha Krasavina, heated up the pages of MAVRIN Magazine last winter as a featured model, and heated up her own private diary even more (more on that later) earning her the title, "World's Hottest DJ". She owes much of her current success to her determination, sense of direction, and a self-proclaimed superpower she describes simply as "her smile".
Oh, but we have intentionally left a lot of important things out about Nata Lee that you really should know. And now the answers to many of those mysteries are about to be discovered.
Urbasm: Hey Nata Lee, what have you been up to this year, and where can we look forward to seeing you during this next half of the year?
Nata Lee: This year has been just insane, despite the COVID-19 situation. During these times, the amazing MAVRIN magazine was finally launched. It was an excellent time for creative ideas, plans for the future, and new information. We are looking forward to the times when they open the borders so that we can fulfill our plans into reality.
Urbasm: We're looking forward to that too. Take us back to what was it like growing up as a kid?

Nata Lee: I was a difficult child; I feel that the period of this "transitional age" lasted from 6 to 18 years, respectively, with all the juicy things that come along. At an early age, I moved out from my parents' house. My father was a strict person, but my mother, in contrast, always understood me.
After I began to live alone, I had the freedom to make my own decisions, and for that, I am very grateful. Of course, later on, I made thousands of mistakes, but they helped me analyze and look at things from different angles.
Urbasm: Who were your biggest influences during that time?
Nata Lee: I have always been inspired by courageous people who create something new and are not afraid to stand out from the crowd and do what they think is necessary.
Urbasm: We are big fans of your work with MAVRIN Magazine. What has been one of your all-time favorite photoshoots with them?

Nata Lee: In the past two years, Alexander Mavrin and Mavrin Studios made a tone of incredible photos with me, what you can witness now in social networks is only a small fraction of all content. But my favorite ones are all in my private diary. I am not ashamed of my body and love to be photographed nude. Aesthetics of the female body is an art, and if a photograph is created with passion, then it becomes a source of inspiring energy.
Urbasm: That is true.

Nata Lee: Alas, but with a huge stream of "cheap" photos on the Internet, many people mistake vulgarity with art. That is why those photos are kept in the mavrinmag.com magazine, and in my private diary 007diary.com, only real aesthetes can appreciate them.
Urbasm: And that adds a bit of mystery too. We know that you are also a DJ, and we're curious what would you would say are the top 10 clubs that every man should experience at least once in his life?

Nata Lee: I'm afraid that I don't remember the top 10 clubs that I could recommend, but with great pleasure, I will share with you the clubs in which I would like to play!
Marquee Dayclub & Nightclub, Las Vegas (USA)
Spanish club BCM Planet Dance
Club Space, Ibiza (Spain)
Fabric Club, London (UK)
Berghain / Panorama Bar, Berlin (Germany)
AmneSia, Ibiza
Hakkasan, in Las Vegas
Cavalli Dubai
Pacha ibiza
LIV, Miami
Urbasm: That is a fantastic list. Tell us about your everyday morning ritual?
Nata Lee: I recently realized the beauty of the early mornings, this is a magical time when your head is crystal clear, and you can make your day the way you want it to be. With the proper work with your thoughts and setting your mind in general, you can make it work. Your focus will determine your reality!
«Morning time» should start about a couple of hours prior to your work routine to spend time alone with your mind. The main things on my list are meditation, visualization, breathing exercises, gratitude, and a 5-minute meditation with a smile, after which I go to the gym filled with energy.
Urbasm: Where would you like to see yourself in the next 10 years?
Nata Lee: I prefer following my own interests, music, modeling, and everything related to creativity, photography, and art. Becoming a better professional in these spheres, I plan to realize myself, and I see where this should lead me in 10 years. But I prefer to leave these details behind the scenes) You will see everything for yourself soon enough.
Urbasm: What is the worst date that you've ever been on?

Nata Lee: I don't even remember going on a "date" at all, in my understanding of the meaning of this word.
Urbasm: In that case, we should ask if you ever get any interesting proposals or gifts from fans?
Nata Lee: My manager, Irina Dreyt saves me from anything too crazy. I don't want to see anything that I should not ever be able to forget.
Urbasm: Good call. What are one or two bits of advice that you would give to a man who is about to embark on a first date?

Nata Lee: My advice to you would be to joke well and to be generous, girls love it.
Urbasm: Along those same lines, can you share with us the three things that every man should know (according to you) in order to become a better man?

Nata Lee: As they say, smart is the new sexy. Clear goals, which must be pursued no matter what, that also deserves respect. The man needs to be honest with himself; he must have the backbone to stand up for himself. And opening doors and letting girls go first makes them purr and feel like fragile ladies.
Speed Round With Nata Lee
Urbasm: What is your secret hidden superpower?

Nata Lee: My smile.
Urbasm: Secret Talent?
Nata Lee: I know how to cook.
Urbasm: What is your favorite place on earth?
Nata Lee: I have lots of favorite places, one thing I can say for sure – where the sun rises.
Urbasm: Bath or shower?

Nata Lee: Fifty-fifty, sometimes I like to take a hot bath with essential oils, candles, and relaxing music.
Urbasm: Dinner or dancing?

Nata Lee: You can dance how much you want, but you still have to eat food.

Urbasm: Warm or Cold?

Nata Lee: Warm.
What more can we say about this warm-blooded DJ with a bionic smile, sexy purr, healthy appetite, and a good dose of mystery? Well, I guess we can say that we cannot believe she has never been taken out on a proper "date". Come on, guys! What's wrong with you.
And while the train may have already left the station for our interview with Nata Lee (Natasha Krasavina), there is still time for you to get to know her more intimately, as a MAVRIN model, upcoming DJ, and favorite Instagram follow. We have only brushed the surface, and there is still much left to discover, but we suspect you're up for the challenge.
Eric has written for over a decade. Then one day he created Urbasm.com, a site for every guy.