Do you know how many new sneaker brands are launched per year? Yeah, neither do we – but it doesn't really matter, because these are the three upcoming brands you should be most excited about for the coming year.
Atom (Introducing Quarter Sizing)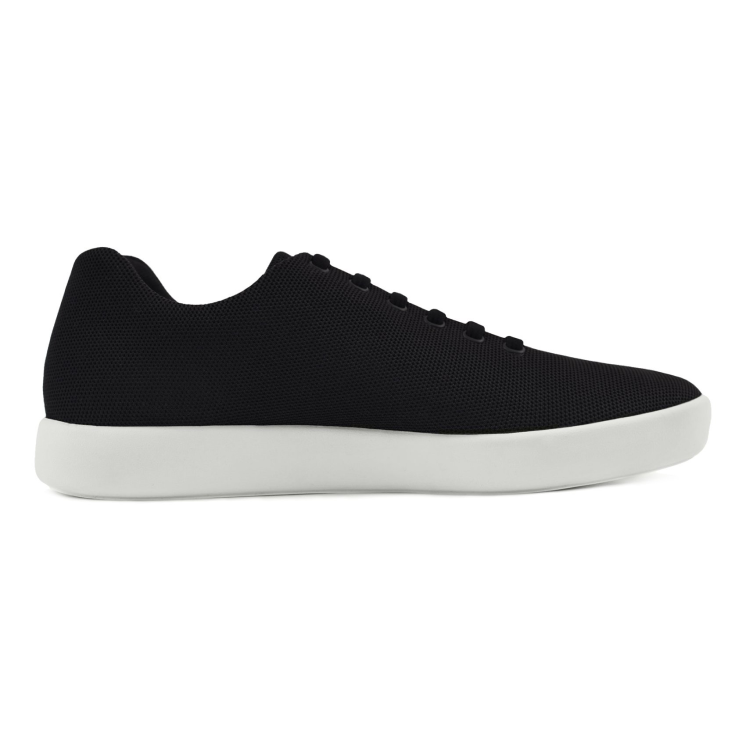 Atoms only has three shoes in their current line-up (Black, white, and black & white) – but what they've really got going for them is upwards of 25 different sizes to choose from, because they are quarter sized from 3.5 on up to 15 (3.75, 4, 4.25, 4.5, 4.75, etc.). And they don't just assume that everyone is genetically perfect with the exact same feet on each side. They allow customers to buy different sizes for each foot, to fit your perfectly normal, non-matching feet. What a great idea.
Check them out here.
Both
Some shoe brands pride themselves with form and function, while Both takes on an experimental approach for art, industry, and (Parisian) culture. If you have ever wondered how many ways that a sneaker could be reimagined using color and shape, this is one brand that you're going to want to keep an eye on.
Check them out here.
Fronteer
From the mind of Jon Tang, a guy who has worked with such design houses as Puma, K-Swiss, and Kith, comes an earthy, outdoor sneaker accentuated with bright colors. Many of these designs have been inspired by natures most spectacular visions, including the Lotus Flower/Hasu (above) and Yosemite Park. Very, very interesting, indeed.
Check out how nature transforms into footwear here.
I'm a digital nomad and story teller that writes for Urbasm and a few other websites on men's interests, style, relationships and whatever tickles my fancy. In my spare time I like to play the field in search of my prince, travel, and consider myself an artisan of sarcasm at times.