Does Light therapy work on a dude's spots?
Yeah!?! We're not here to discuss that – it has been making miracles happen in dermatologist offices for years. But can a high tech skin gadget you buy off a shelf (normally advertised for girls) really help a guy with a small acne breakout? And work in just 2 minutes?
Okay, so let's rattle off the competition. You've got your standard drying spot treatments, essential oils, cover-ups, trips to the derm. We've all been there and done these, so if the below light pen by Neutrogena were to work, it would be a game changer.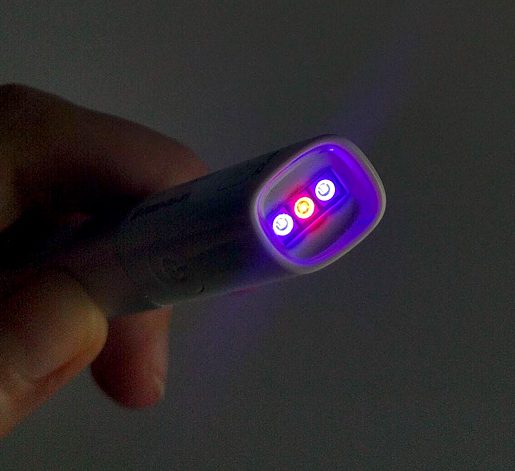 So we rounded up one of our worst spots we could find (as it turns out, it was me during a personal trip to Hawaii). And so I sat down, allowed a couple seconds to grab the pen, two minutes for the lights to do their work, and I opened my mind for the potential to be amazed.
And did it amaze me? Well, in two minutes the spot looked pretty much the same.
So I left over the next couple of hours and forgot all about it. But by the time I returned to my hotel, the swelling had gone down and the redness was less visible.
So I used it again that night, and by the next morning the spot was half the size, and was completely gone by the next day.
And we tested the Neutrogena light pen on other 'spots' over the next couple weeks with similar results. My unbiased opinion is that it works, especially if you catch the spot in the early stages of development. And considering it does not come with a pink vase, unicorn tattoo, or poster of Chris Hemsworth, it is pretty much a unisex tool.
Get your own here or at your local grocery store.
Eric has written for over a decade. Then one day he created Urbasm.com, a site for every guy.