If there's one rival for Tesla, the Fisker EMotion might be it.
Sporting an all-wheel-drive system with electric motors at each axle, the top speed is about 161 mph. The EMotion will ride on 24-inch carbon fiber wheels and includes an an electrochromic glass roof that can go from being transparent to full tint at the push of a button.
While Tesla dominates the scene for performance electric vehicles with extended ranges, the EMotion claims a 400-mile range, making it a contender.
You might recall the Fisker Karma in 2011, was brought to us by Danish designer Henrik Fisker, previously the design director at Aston Martin and creator of the V8 Vantage and DB9. The Karma had sold around 1,800 units before trouble started. Besides the early quality and reliability issues, along with losing hundreds of vehicles in Hurricane Sandy (2012) and troubles with the sole battery supplier, Fisker Automotive soon filed for bankruptcy.
But a comeback has been in the making ever since, and it looks like they have something to go head to head with the Tesla Model S.
As electric cars keep improving in performance and style, they just might see more takers in the future.
The planned launch date for the Fisker EMotion is late 2019.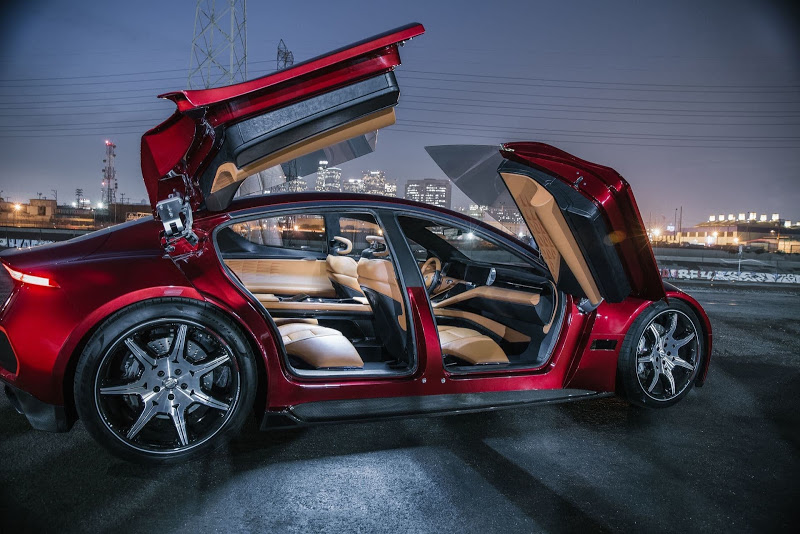 Eric has written for over a decade. Then one day he created Urbasm.com, a site for every guy.