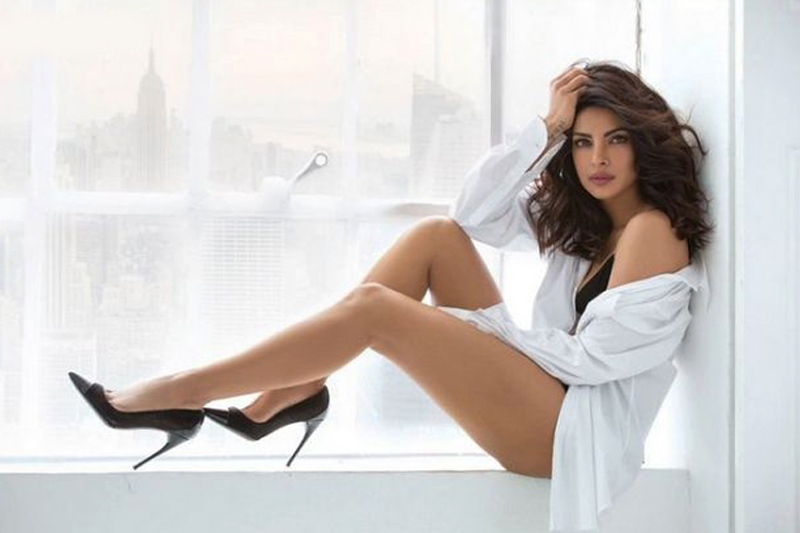 She is one of the world's highest-paid actresses and is also one of the most popular celebrities of our time. But we can't take any of the credit for this beautiful woman, as Priyanka Chopra was born in Bihar India and was made into a star through the careful guidance of Bollywood and her own intuitions.
She currently resides in New York City, but it was a long journey for her to get there. Priyanka aspired to study criminal psychology and aeronautic engineering when she was young. And that is the direction she would have taken if the offers from the Bollywood film empire weren't so enticing. One of her initial biggest box office hits was Andaaz in 2003, followed by Mujhse Shaadi Karogi in 2004. Since then, she has had a lot more successful films than mediocre ones, which is the rocket blast that has shot her stardom clear across the world, before making her home in the states.
Today, you can enjoy Priyanka regularly on her ABC thriller, Quantico, where she plays Alex Parrish, an ex-FBI field agent and analyst for the CIA. But we're guilty of glossing over the portion of Priyanka's life that opened the door to her stardom. She was the winner of the Miss World 2000 pageant and has since appeared on the cover pages of many men's magazines. And with all the above evidence, it is easy to see that it shouldn't have worked out any other way.
Here's a video of Priyanka's GQ cover shoot:
Single and sexy. Hello ladies..