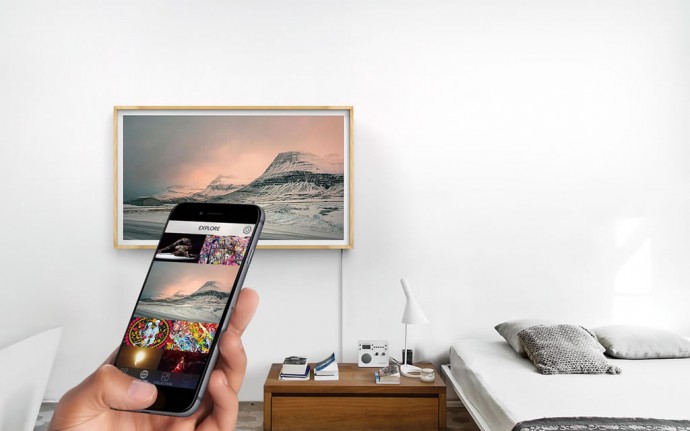 It's a bold claim… the world's first museum quality digital canvas. Combining the matted feel of artwork with a wood frame, Depict provides an elegant solution with a high resolution 4K display that is incredibly clear, leaving you to forget that you're staring at a digital display, allowing you to appreciate the imagery.
While you might be thinking this is a new spin on the Digital Photo Frame (DPF) with a better display, that's where you're wrong.
The 'frame' is a 50 inch canvas mounted to your wall with a resolution far greater than those small Digital Photo Frames from a few years ago that also has a versatile rotating wall mount mechanism for portrait or landscape options. But once connected to your phone, it offers a curated collection of leading digital artists of today, and thousands of choices to choose from.
If you're interested to give your home a distinct look and after more than prints and  posters, then Depict might be the answer.
More at Depict
Eric has written for over a decade. Then one day he created Urbasm.com, a site for every guy.