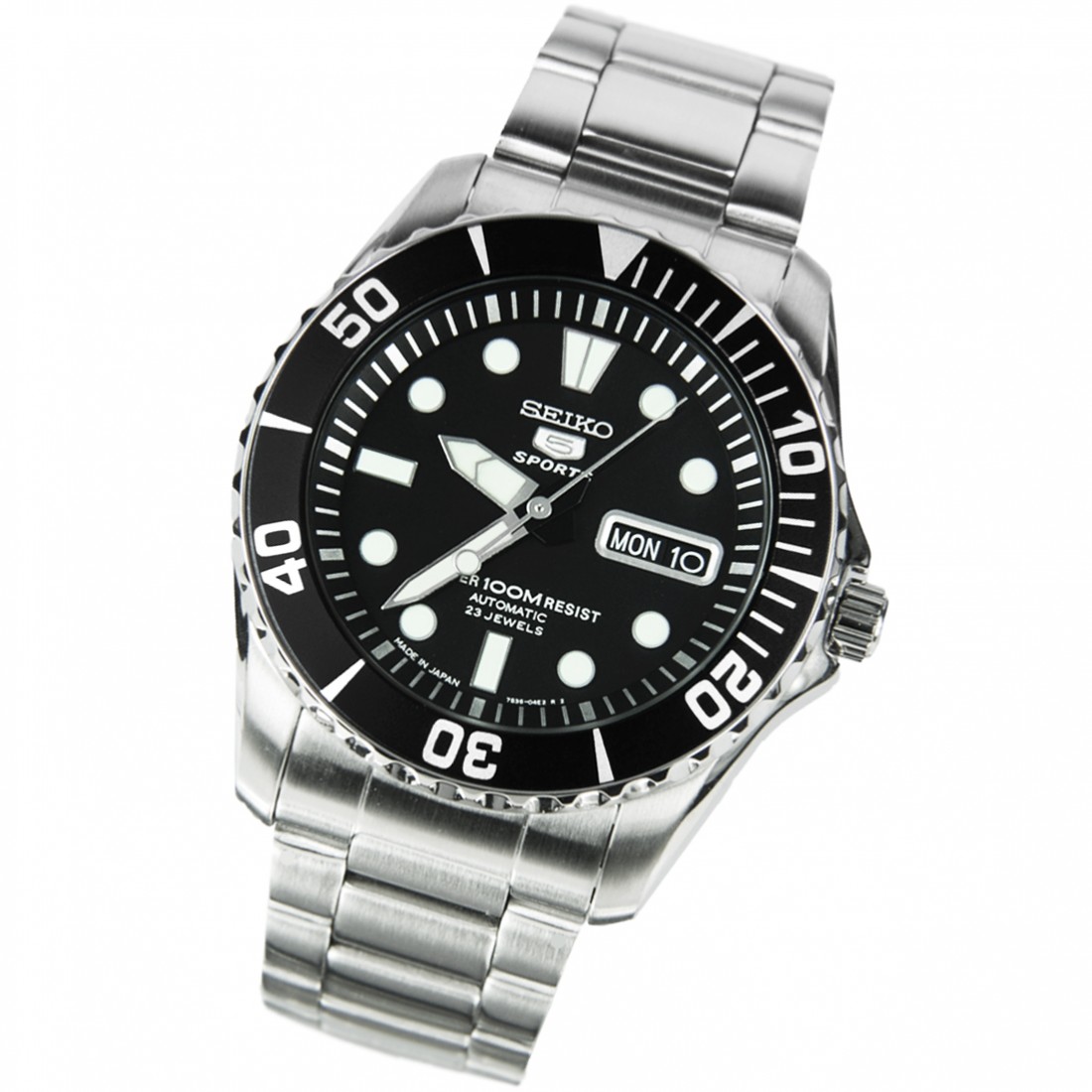 Some people might frown to see the word Rolex within the same title as Seiko as if we're saying that they are trying to be anything more than what they already are. Don't get us wrong. We love the classic Seiko diver automatic silhouette, and the fact that we mention a Rolex within the same sentence is just because – well, it really does resemble the precision and class of a Rolex. The Seiko 5 Sport is a rare opportunity to own a Jaguar at a Mustang price.
We've always thought that you can't buy a worthy automatic watch for under $200, but Seiko has proven us wrong again and again. And you'd think that after over 50 years of doing that we'd finally get it through our heads. We promise that from this moment on things will be different.
The Seiko 5 Sport is the real deal. Twenty-three jewels, Hardlex lens, "all-night" luminescent hands, and brushed stainless steel. This is the stuff that every classic watch has been built upon, and when it comes to this kind of quality money is usually not a consideration. But in this case, it doesn't need to be because it is unbelievably affordable.
Get one here.
About
Loves bourbon, travel, and spending time with family (in that order).