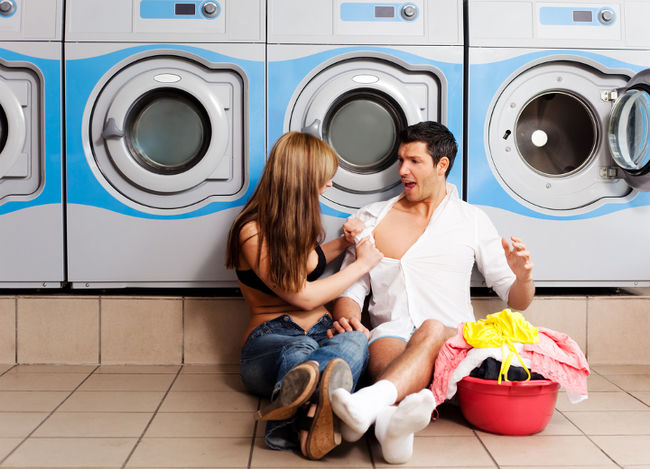 Since the dawn of time, men have been the subject of certain scrutiny and ridicule, with few options in the past. Naturally, we're talking laundry.
For centuries, men have had to accept their fate and smell April fresh, which is far better than nothing, but not really appealing for many.
So when we came across the following, we thought to ourselves 'damn rights'.
Why should women get all the special treatment and products made just for them?
Well, someone has finally done something about it.
At the Frey labs, some geniuses realized that most of us guys would prefer not to smell like a meadow of flowers. We want manly smells, and to smell the way a man should.
Maybe not manly smells in a frat house way, or the unpopular diesel fuel n' bacon combo, but something a little less like a woman.
With a subtle cologne-inspired fragrance, the mad scientists at Frey believe dudes would rather smell more like oak and musk.
In their own words, 'We are offering men an alternative to all the detergents clearly tailored to women'.
While we haven't had the chance to try the product, we like where they're going with this. Laundry day just got better.
Hopefully it creates the 'Axe effect' too.
Find out more at Frey.com
Eric has written for over a decade. Then one day he created Urbasm.com, a site for every guy.