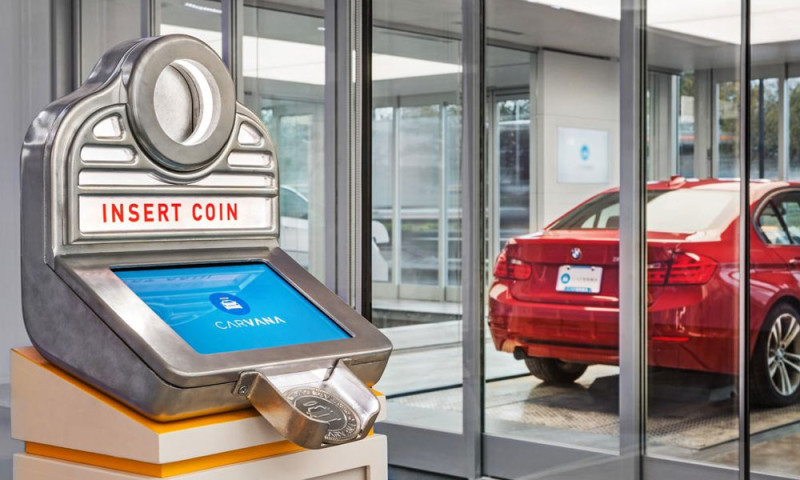 Last summer as we were experiencing the new Scion iM and iA, we learned about the philosophy of selling cars to buyers without actually "selling them". This means no more high pressure tactics or gimmicky freebies. Carvana has a similar outlook to car sales, having built a system that works like an intelligent vending machine. What you do is look through the glass jar (i.e. hop on their website and tell them what your looking for in a ride) and then build a virtual garage filled with the automobiles you are interested in and you can even take them for as many virtual spins as you like.
Once you've made your decision as to the car you want to buy, you seal the deal, receive a coin to place in their on-site vending machine and within 20-minutes your new ride is transported through the maze of other gumballs (i.e. cars) and then out the front door into your open arms. You then have a grace period of seven days to decide whether or not the car is everything you thought it would be. And if you think that sounds awesome, wait until you see it in action in the video below.
Drop by their hassle-free virtual lot here.