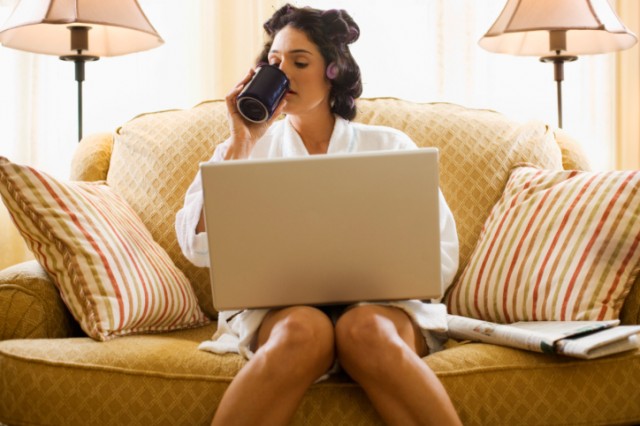 There are 91 million people around the world using dating apps — 70 percent of which are between the ages of 16 and 34, reports The Guardian. It is an effective way to waylay the pains of speed dating, awkward setups and lonely nights watching late-night television. Tinder and other "swipe right" apps are some of the most popular dating apps, mainly because they are so accessible on smartphones like the iPhone 6. Once you are set up with the tools, here's how to successfully use the app:
The Swipe
Since you can only message women with whom you establish a mutual Tinder connection, don't limit your options. Swipe right for nearly all the women who come up on your feed. The greater the quantity, the greater the chances you have to meet your match.
The Photo
Your profile photo should be representative of your personality and interests. It is a way to visually advertise the kind of man you are and what your lifestyle is like. For example, if you're an avid hiker, post an impressive pic of yourself at the peak of a mountain with a breathtaking vista. If you are a joker and have a great sense of humor, send a photo of yourself in a kitschy outfit ,  like an Independence Day get-up or an ugly holiday sweater. Another option is to take a photo of yourself with your family or friends to show they are important to you.
Limit the number of handheld selfies you post, and instead post high-quality photos that have been taken by other people.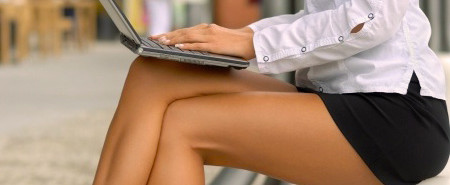 The Message
Now that you are matched with a lovely lady, it's your chance to make the first move. Send her a brief message that highlights a mutual interest the two of you may have. This is non-threatening and shows her that you are genuinely interested in her. For a more forward approach, include a compliment in your message. Some of the best compliments include something about her style, eyes or smile. Women tend to hold these features in high regard and it makes you seem like you aren't objectifying her, but rather acknowledging her unique traits.
Do not initially propose anything sexual or inappropriate even if you are only using the site for casual hook-ups. You don't want to ruin your chances of success by coming off as creepy. Short and sweet is the key for your initial messages. Entice her with interesting tidbits that should peak her curiosity toward meeting you in person.
The Flirt
To catch a date, you need to make the woman feel desired. Ask her questions about herself: personal interests, favorite parts of the city or anything you may have in common. Show your excitement through your word choice and punctuation. You may want to even throw in a few exclamation marks to convey your feelings.
Don't wait too long to suggest a meetup, otherwise she might lose interest. If she mentions a restaurant, bar or cafe in her messages, suggest it as a spot to meet in person. Also don't plan the date too far out, otherwise there's more of a chance for her to flake out.
For more Tinder first date tips and ideas, visit TinderSeduction.com.
This is a post by Alex Clark-McGlenn, who is currently taking his MFA in creative writing from the Northwest Institute of Literary Arts. Alex has been published in eFiction Magazine, Inkwell at Evergreen, Slightly West Literary Magazine, and appeared in Smokebox Literary Magazine July, 2014. He currently lives in Bellingham, Washington.
Lover, fighter, and bona fide sex expert.