We're fans of the House of Marley product line, and earlier this summer the team released a few more premium speakers to fill any of the 'silent' voids you might be experiencing in your life.
Chant (Bluetooth)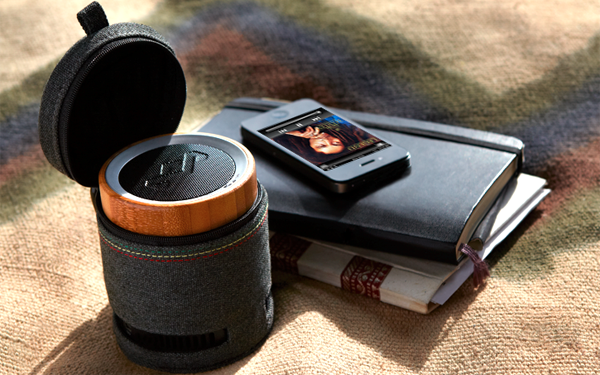 The Chant is a miniature Bluetooth speaker that packs a decent punch from its 1.5" driver and sturdy plastic and aluminum housing. Its built-in rechargeable lithium-ion battery can last up to 6 hours, which isn't bad for a speaker of this size. However, what we particularly like about it is its earthy presence, which includes some very nice natural bamboo detailing. Thumbs up House of Marley.
Roar (On-Ear)
And if you prefer your music to be kept to a dull roar, these Marley Roar's won't be for you, considering their powerful 40mm driver and tightly sealed eco-plastic frames. The Roar on-ear headphones hold snug to your ears via a silicone headband. And you can feel good about the fact that most of it is made from recycled and sustainable materials, and we think you'll feel pretty good about the price too.
Get yours here.
About
Loves bourbon, travel, and spending time with family (in that order).