Chronograph watches are beautiful examples of art, technology and complexity. However, a well-executed minimalist watch is not celebrated for its complexity, but rather for its use of space, design and luxe styling. And while we love offering up a good explanation, sometimes it is just better to show rather than tell.
Here are four of our favorite minimalist watches for under $400:
Tsovet JPT-TW35
Tsovet gets it right with their JPT-TW35 watch. It is presented in a square, gold-tone case with a classic single-crown design. It doubles-up on its classic simplicity with a brown leather strap – but won't skimp on quality with its bullet-proof Japanese quartz movement.
Get yours here.
TID Watch No. 2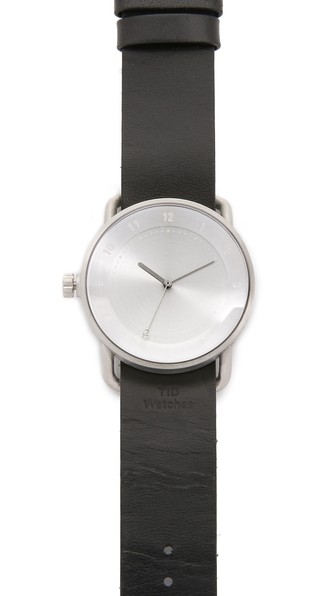 It doesn't get much simpler than this No.2 watch by TID. It is all stainless, including its brushed case, dial, internal bezel and engraved digits. It features a single dial, simple leather band and quartz movement. We're not too sure how TID's No.1 watch compares, but their second effort is spectacular.
Get yours here.
Braun Digital Quartz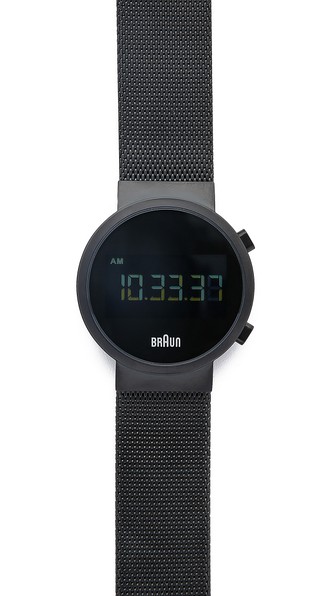 One of the unfortunate things about digital watches is that they are rarely simple. Considering all the possibilities digital offers, a watchmaker will often end up going a little overboard on its features. Braun simplifies its digital outline by focusing on what's most important, including an easy to read black dial, radio-controlled display and accuracy level within 1-second every million years.
Get it here.
Nixon Ranger Watch
A military Ranger doesn't have much use for gadget overkill on a watch, and this Ranger by Nixon is no exception. It features large hands, numbers and contrasting markers. It is then simplified further with a matte finish/buckle, leather strap, rotating bezel and single crown. This is about as 'maximum' as minimal should get.
Get yours here.
Urbasm occasionally receives vendor/brand sponsorship's for mentioning their products and services.
About
Loves bourbon, travel, and spending time with family (in that order).