Some Dads may be the underwear and tie type of guys… but not your dad. No, he's the type who is up on the latest gadgets and cool stuff. He is always looking for a new and better way to get things done, relax, or enjoy the spoils of nature in the confines of his own castle.
To help you find the perfect gift for a man like this… we enlisted the help of our friends at East Dane.
Vitra George Nelson Ball Clock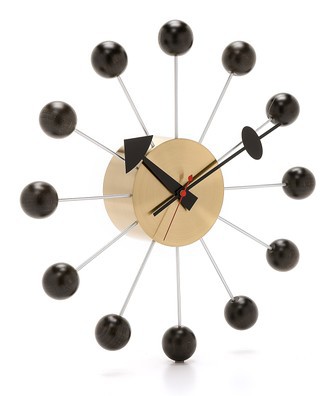 This is a direct replica of the infamous Ball Clock designed by George Nelson. It features real wooden spheres, sculpted hands and is powered by a single AA battery. It allows time to pass a little more interestingly.
Get it here.
Tivoli Audio Model One Bluetooth Radio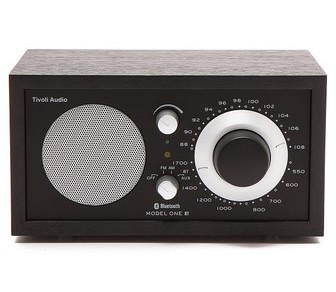 Technology is particularly beautiful when it is melded along with Old World craftsmanship. This Tivoli Model One Bluetooth Radio features an analog AM/FM tuner, 3-inch front mounted speaker driver, all-wood cabinet and a 30-foot Bluetooth range.
Get it here.
Tom Dixon Fossil Bookends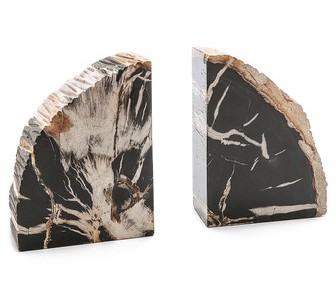 My father loves to collect fossils from his weekly hikes. However, he has never collected anything quite as spectacular as these Mesozoic era wood fossil book ends by Tom Dixon. These have been naturally preserved, precision-cut and include a wooden storage box for presentation.
Get them here.
Areaware Shape Drink Rocks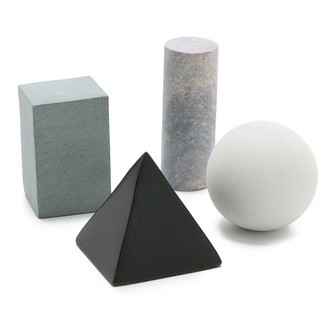 Ice and aged alcohol isn't a friend to any man. And while you could always drink at room temperature, these soapstone and marble replacements are just as interesting as they are functional. And with their unique shapes, they also serve as drink tags to help you identify which drink is yours. This is a must-have for any man who enjoys the fine taste of a quality liquor.
Get them here.
Gestalten – The Monocle Guide to Better Living
It is hard to really know what kind of book dad will like. However, when a book is comprised with the indispensable knowledge of "how to live well"—I'm fairly certain that this particular topic will capture his interest.
Get it here.
Owen and Fred 'Great Idea' Pen
It is hard to compliment a man on his ability to craft beautiful ideas. However, this is something that a classic ballpoint pen tends to suggest, especially if it bluntly speaks out, "Another Great Idea."
Get it here.
City Lights Global Light
A globe allows a man to reminisce about the places he's been and the adventures he'd like to tackle next. But the designers at Gentlemen's Hardware have taken it up one more notch by creating the perception of thousands of illuminated city lights—giving this globe a bit more interest and 'worldly' appeal.
Get it here.
Miansai Leather Journal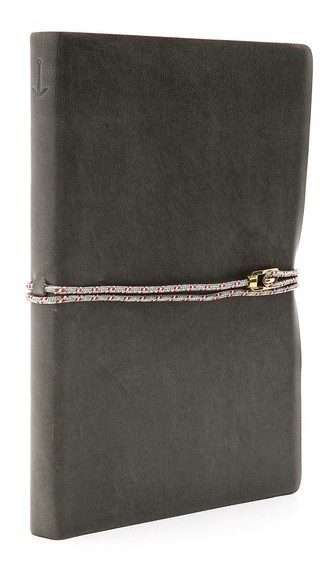 My father likes to keep track of the books he's read, so that he doesn't accidentally buy them a second time. He uses this leather journal, which also has thousands of other uses, depending on what your particular dad prefers to keep track of. Either way you look at it, this is the kind of refined leather journal a man tends to hang on to—as quite frankly, it kind of makes him feel important.
Get it here.
Phaidon – The Art of Forgery
They have made many films on the topic of forgery, because it is one of the most interesting forms of crime in the world. This book includes information and case studies on some of the most daring and amazing forgeries in history.
Get it here.
S'well Black Stone Water Bottle
Your dad likes to drink cold beverages I'd imagine, but if he tends to do it away from home, they are probably rarely cold. S'well is an insulated water bottle with the capability of keeping a drink cold for up to 24-hours – and a drink hot for up to 12. That is what I'd call some pretty seriously insulated stainless steel.
Get one here.
Urbasm occasionally receives vendor/brand sponsorship's for mentioning their products and services.
About
Loves bourbon, travel, and spending time with family (in that order).