Pacific Shaving Company is an American-made line of skincare, which most recently has been working on infusing caffeine into its shaving products. Can it absorb into your blood this way? Yes. Does it replace your morning coffee? No. However, it's important to remember that this is about showing your best face, not your most hyperactive self.
During my first use of the shaving cream, I found that it was more like a gel than a standard cream. Massaging it into my beard prior to shaving definitely made a difference as far as how well it sank in and how foamy it became. Most traditional shaving creams get dolloped on top without much thought behind them, making Pacific Shaving's take feel more thorough.
The aftershave's smell was fantastic – a far departure from coffee flavors in favor of a fresh, clean, minty essence that performs as well as some colognes (but not in a negative, overpowering way). The lack of synthetic fragrances contributed to this natural feeling.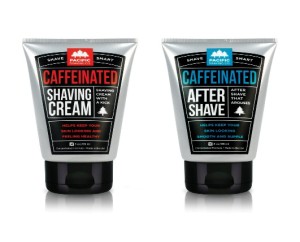 Overall, Pacific Shaving keeps in line with guys who prefer classic looks and uncomplicated scents in their repertoire. The clean, smooth combo of shaving cream and aftershave is available at Target, Rite Aid and Amazon for under $20
.
Jason Wilson is a creative innovator trying to learn everything he can about this hectic vortex called life. He currently perform freelance social media, PR and web promotion strategies. Follow Jason on Twitter: @JasontheJumbo