After gaining success in both the Israeli and London markets for film, print and television, Tal Berkovich has set her sights on Hollywood and can currently be found traveling between LA, Miami and New York. You may also recognize her as FHM's 'Girlfriend of the Month,' but this month… Urbasm has stole her away. Who is this wonderful woman of our dreams? We're glad you asked.
Urbasm: Hi Tal.
Tal Berkovich: Hi, how are you?
Urbasm: We're doing great. Thanks for taking the time to talk to us.
TB: Of course, I'm excited.
Urbasm: What are you up to today?
TB: I have been out today, and it is really sunny. It is not winter. Actually, there is no winter in LA.
Urbasm: Is this your day off?
TB: No, I woke up at 7AM in the morning and had two auditions, and now I am in acting class.
Urbasm: Who are you studying with?
TB: I'm studying with Rick Walters. Yeah , he's great. He just had a birthday and turned 82. They had the best chocolate cake ever (laughs).
Urbasm: How is your year going so far?
TB: I'm working on moving over to the US market. I was living in London and traveling and working a lot in Berlin and Barcelona. You should look for me on television this year and follow me on my social networks, like Instagram, Twitter and my Facebook. It is going to be the best year. It is going to rock. It is so much fun here. I am traveling to Miami and New York a lot.
Urbasm: What is your favorite between the three cities?
TB: LA, of course.
Urbasm: Why did you make the decision to move to the US?
TB: I always wanted to move to LA. I love London, because it is great. But it is cold and I missed having the sun and beach. I like change, and I am really happy to be here.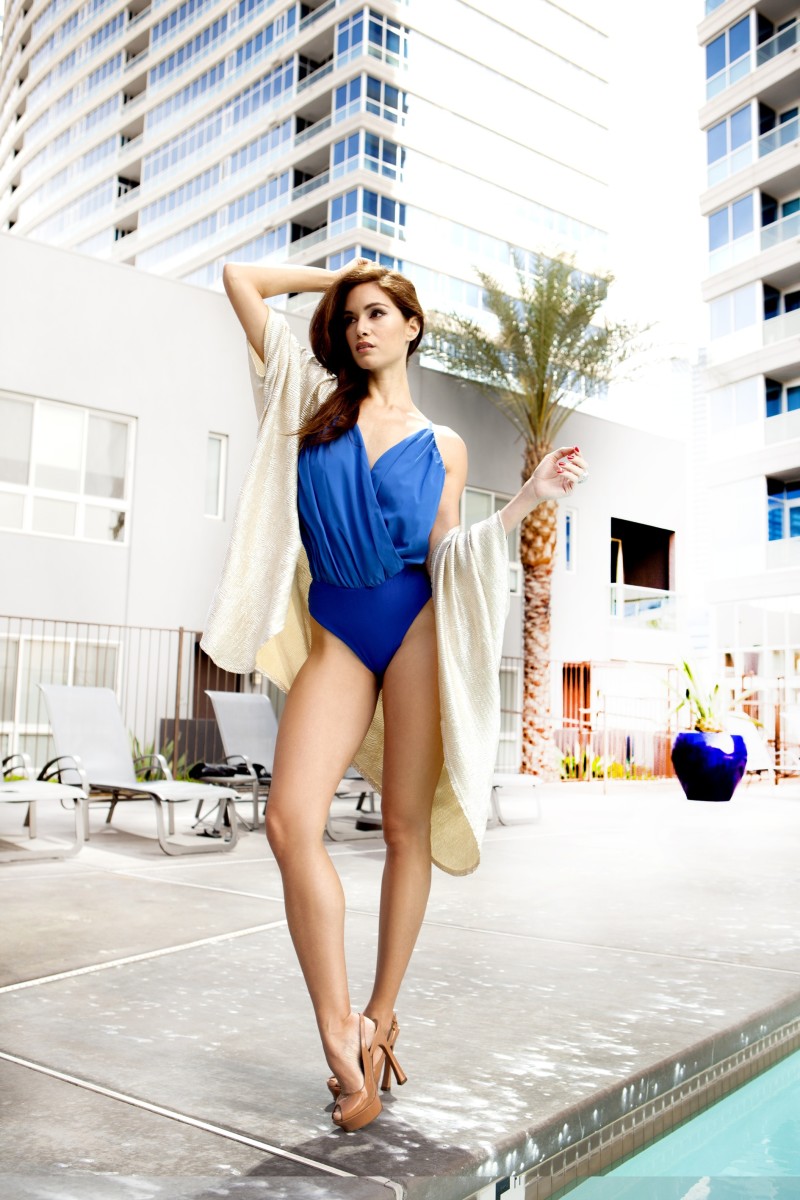 Urbasm: What was it like growing up as a kid? Was there anything in particular that has driven your success?
TB: I grew up as a ballerina. I danced ballets since I was four years old. I joined the national ballet when I was 15. So I think that it taught me a lot about self discipline and focusing on your goals. And a lot about health and how you should treat your body and eat well. That was an amazing experience for me. One day when I have a daughter I would love to send her to the ballet.
Urbasm: So, you plan on having a family someday?
TB: Of course. I am an old fashioned kind of woman. I believe in family and marriage, and truly believe in love, and that my prince will one day show up and then I am going to be the best wife and mother I can be.
Urbasm: What kind of a prince are you looking for?
TB: I like real men. I like men that know what to do without me telling them. He has to be somebody who can make me laugh. He has to be a true gentleman.
Urbasm: Is there anything in particular that attracts you to a man's intelligence?
TB: I like men who have cultural education. A man that knows about Shakespeare, because I really like the theater. I would like my partner to enjoy it as much as me.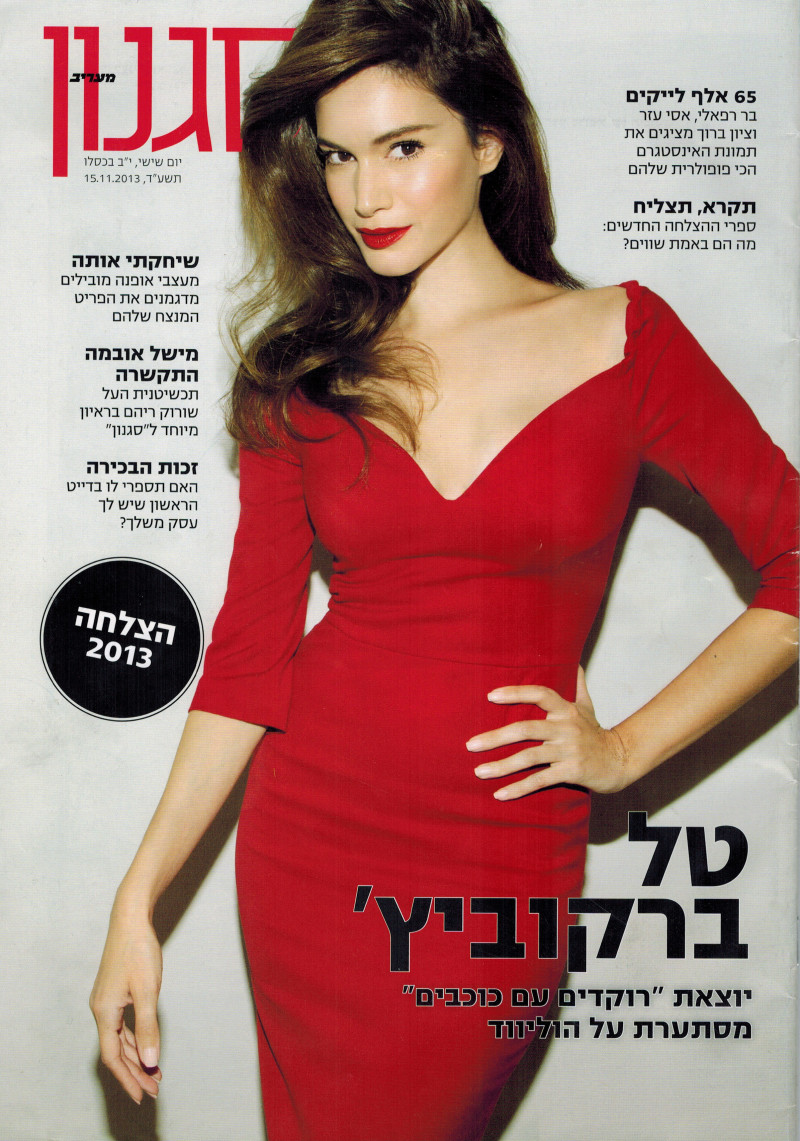 Urbasm: What would you say is your favorite 'behind the scenes' experience when either filming or modeling?
TB: I like the makeup. I like the transformation. In real life I am a tomboy. A natural kind of person; a nature girl. I like when I come to a set and they do my hair, my makeup and then I feel like a lady.
Urbasm: So when you go out on the town, you don't go through the full process of getting ready?
TB: No. London was the kind of city that when you go out you needed to dress up. I like flat shoes and simple things. I don't care, because that is just the way I like it. All my friends always laugh about that, but I think when you feel good about yourself and you are confident, it doesn't really matter if you are with makeup or certain clothes.
Urbasm: We couldn't agree more. And speaking of confidence; if you could have a love scene with any actor, living or dead, who would it be?
TB: Okay, I have a new crush, but I don't know if I should tell you.
Urbasm: We promise not to tell anyone, other than all our readers and the rest of the world.
TB: So I recently started watching Mad Men. I know, I am in a delay after everybody else. But Jon Hamm; he is so hot. He is amazing. I fell in love from the first sight.
Urbasm: Would you say that his character is your ideal man?
TB: Well, I am only in the first season. But I will tell you what I really like about him. It is not necessarily his look, even though he's gorgeous. It is more about the way he acts. I like the way he molded his character; I think that is really sexy. And I know he has a girlfriend… and I wish them well.
Urbasm: Yes, but we're still available.
TB: (LA crickets)
Urbasm: What do you think is more important, the impact you have today, or what you will eventually leave behind as your legacy?
TB: Oh, I think I have a long way to go. There are a lot of things I want to do and change in the world. I have a lot of great ideas. I know I can do a lot. For example, I would like to do something about human trafficking. That is something that really bothers me. I was living in Asia. I was living in India and that is something that was really unbearable to watch. I would love to invest in accomplished schools for young girls who don't have the ability to pay for that. Build a school so they have a different choice; to go to school and get a real profession.
Urbasm: That sounds great.
TB: It breaks my heart. These girls are only 13, and you would see old European men going around with them. I don't think that anyone should be a second class citizen of the world and be treated that way. There is enough money in the world to make that change.
Urbasm: Yes there is. And our final question is… What are the three things that every man should know?
TB: To know about women, or to know about himself?
Urbasm: Let's say both.
TB: (laughs) Okay, I think he should always listen to his inner voice to know what he is really meant to be doing in life. I do believe that all of us know inside, and you should be loyal to that inner voice. I think that every man should be a non-group person, which means doing his own thinking and to be free. And the third one is that every man should find one thing to invest in that is not about him. Give to society or something he truly believes in. I do believe that when you take care of somebody else, then this world becomes a better place.
Urbasm: And you'll feel better about yourself too.
TB: That is true.
Urbasm: It has been fantastic speaking with you Tal, and thanks for taking time out from your acting class this afternoon.
TB: You are welcome.
And if you'd be interested in keeping in touch with Tal, who has promised lots of sexy pictures to come on her social networks; we invite you to connect with her through Instagram, Twitter and Facebook.
Read More
Interview With Julia Lescova
Interview With the Sexy and Feisty Joanna Krupa
Cindy Prado On Modeling, Dating and Her Most Embarrassing Moment
Eric has written for over a decade. Then one day he created Urbasm.com, a site for every guy.