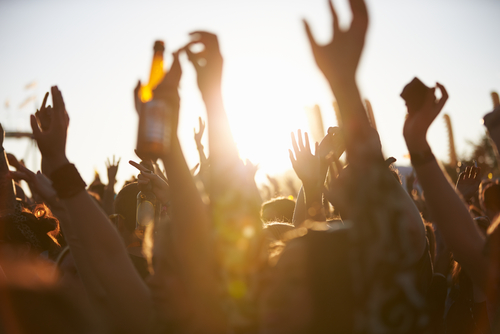 The hip city of Austin is known as The Live Music Capital of the World, and that urban epithet comes with bragging rights. Austin's thriving live music scene includes annual concert events and highly anticipated festivals like the upcoming South by Southwest (SXSW). South by Southwest Music's impressive lineup includes up-and-comers, underground legends-in-the-making and iconic artists back for a victory lap. Keep the following six bands and singers performing at SXSW on your radar. Their distinctive sounds may just be your summer jam to play on repeat.
Marina and the Diamonds
Marina and the Diamonds will hit up the Austin stage as fans prep for her latest album "Froot" to drop in April. The reigning pop queen (adored for her edgy soulful ballads and glammed-out pop songs) is no stranger to addictive anthems. Electra Heart's "Primadonna" and "How To Be a Heartbreaker" charm fans with catchy tunes that duel between bubblegum and edgy. What's "Froot's" fate? We expect the record to dominate those summer road trip playlists.
Bleachers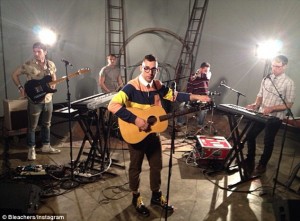 Rolling Stone calls SXSW a "coming-out party of sorts for guitarist Jack Antonoff and his pop project Bleachers." The indie-rock music scene is fully embracing Antonoff's new gig and 80s-nostalgia side project as their Come Alive! tour continues to take off and sell out. Bleacher's debuted last year with the spring 2014 single "I Wanna Get Better." And when the Fun. guitarist released "Rollercoaster," Variance Magazine responded by calling it a "brilliant summer anthem." Dish Info recently highlighted this band in its "SXSW 2015 Picks: Sights, Sounds & Sessions to See" infographic.
East India Youth
East India Youth is a moving, creative synthesis of electronica, rock and dramatic vocals. Under the recording moniker East India Youth, William Doyle broke out into the electronic music scene with Total Strife Forever that earned him a Mercury Prize nomination. His sophomore album Culture of Volume is due out in early April on XL Recordings. We expect East India Youth to kill it on stage with "Hearts That Never," a standout track that NPR calls "intense."
Fetty Wap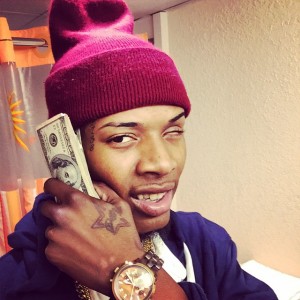 The New Jersey rapper's "Trap Queen" may have slipped by in 2014. But in 2015, the refreshing and catchy single has skyrocketed into a smash hit. Fetty Wap's breakout track currently has more than 19 million SoundCloud plays and 16 million YouTube views. He also nabbed the attention of Rihanna and Kanye West who cosigned the single and invited him to perform at Roc City Classic Live. Don't be surprised to hear "Trap Queen" at the bars as temps heat up.
Natalie Prass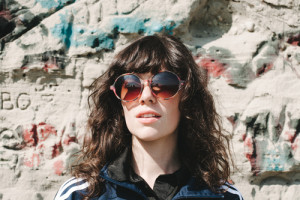 Natalie Prass is a soulful singer-songwriter newbie whose voice and lyrics reflect the sweet soul music of the 60s and 70s. She's sung backup in Jenny Lewis' band and debuted her album in 2015 with critical acclaim. Her arrangements mix high drama with retro sensibilities and a touch of playfulness. Her moody tunes move with delicate undertones and sweet crooning. Natalie Prass can perfectly complement that trendy summertime rooftop dinner party overlooking a breathtaking cityscape.
Best Coast
Best Coast evokes Cali rock-and-roll sounds and the laid-back beachy vibes of the West Coast. It's a "'60s-inspired brand of poppy surfy rock," according to PopCrush. Just how retro-eclectic is Best Coast? The band provides the soundtrack to the Urban Outfitters catalog (singer Bethany Cosentino even collaborated with the retailer on a vintage fashion line called "Bethany Cosentino For Urban Renewal" in 2012). Best Coast is also your summer soundtrack to carefree Cali summer days and late-night beach parties.

This is a post by Abby Terlecki, who sees herself as one of those creative writer-types who always prefers to tell stories with her keyboard than through her mouth. When Abby's not writing freelance articles, text messages, to-do lists, or CrossFit scores, she enjoys the outdoors and perfects her craft as a full-time writer for a digital content marketing agency in Phoenix, Arizona.
I'm a digital nomad and story teller that writes for Urbasm and a few other websites on men's interests, style, relationships and whatever tickles my fancy. In my spare time I like to play the field in search of my prince, travel, and consider myself an artisan of sarcasm at times.