The debate about which vehicles women find most attractive is finally over. According to a new online survey conducted by Insure.com, an independent consumer insurance website, women say they are most attracted to men that drive pickup trucks. Ranking behind pickup trucks are sports cars, SUVs and Sedans. The vehicles that women in the survey find least attractive include hybrid or electric cars and minivans.
So if you're currently striking out on dates, it might not be you—it might be your car.
#1 Pickup Trucks
Many people associate truck owners with a sense of loyalty. This may be why women find the rugged men who drive trucks more attractive than those who don't. Women claim black is the most attractive truck color and the Ford F-150 is the most attractive truck brand.
So guys, it looks like you need to go out and get yourself a black Ford F-150 if you're looking to increase your luck with the ladies. But keep it clean. The women surveyed state that trash inside of the cab or a dirty truck is a major turnoff. Joe Wiesenfelder, a partner in the survey, explains that if the truck is well kept, there's a better chance that the owner takes good care of himself, too.
#2 Sports Cars
Whatever car you drive, you make a statement. So why not make a big statement with a sexy sports car? Parking a European sports car in your garage signifies that you've made it, which may make you much more attractive. But be cautious, it may be your money that women find attractive. Black, silver and red are the most attractive car colors from the Insure.com survey.
Alexandra McGill, a designer for BMW USA, says red has a visceral effect on both the psyche and the body. Red also catches the eye, makes the pulse quicken and even increases adrenaline. Furthermore, men who drive red cars are often associated with energetic activities and athletics. BMW has 10 exterior red colors in their lineup this year and a popular, eye-catching choice is undoubtedly the BMW Z4 (pictured above) in vermillion red metallic.
#3 SUVs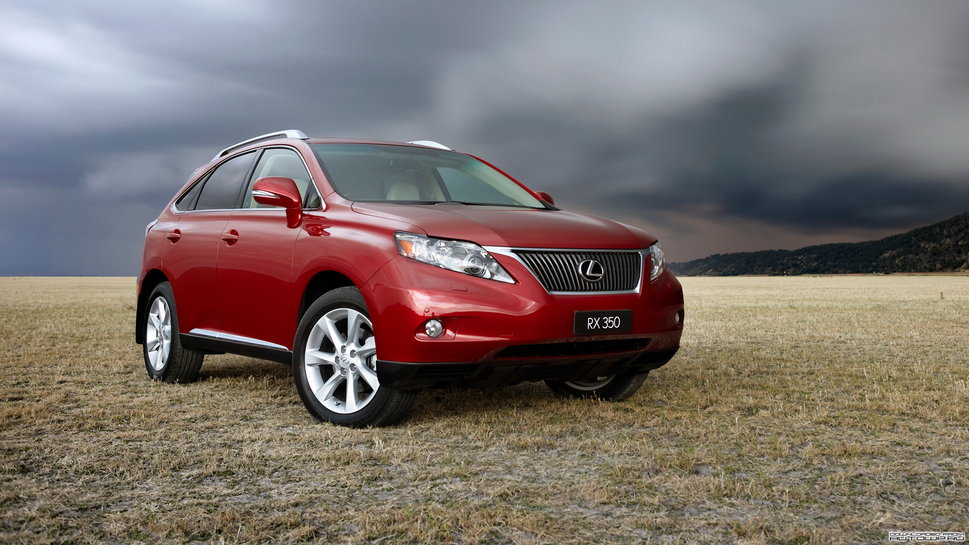 Number three on the list of vehicles that women find most attractive is the SUV. Road and Travel magazine reports that SUV drivers are adventurous. If you're the type of guy who goes hiking four days a week, kayaking on the weekend and runs marathons for fun, an SUV might be the right type of vehicle for you.
Plus, with an SUV, you'll be able to attract a partner who shares your love for adventure. U.S. News ranks the Honda CR-V, the Lexus RX 350 (picttured above) and the Nissan Murano number one in each of their respected classes.
#4 Sedans
Although sedans are not as sexy as their cousin, the sports car; sedans still round out the top four most attractive vehicles. Sedans are practical, and the idea that the driver is safe and sensible may be why women find sedan drivers so attractive.
So, if you're ready to trade in your muscle car or minivan for a sensible sedan, consider DriveTime for a wide variety of luxury and standard sedans, as all of their cars include an Auto Check Report and a 5-day return policy.
This post is by Lauren Topor, who is a multimedia journalist and alumna of Arizona State University. Her professional work has appeared in notable publications including HuffPost Arts & Culture. When she's not writing you can find Lauren training for her next marathon or posting to her blog.
Single and sexy. Hello ladies..