From the James Gunn Films Super and Guardians of the Galaxy, comes one of our newest infatuations, Mikaela Hoover. You may also recognize her from her appearances on How I Met Your Mother, Two & a Half Men and Happy Endings. We recently had the opportunity to ask her a few questions about life and love, and now we're ready to ditch our old pickup lines, good looks and ab selfies, and hire her as our official wing woman.
Urbasm: Hi Mikaela, what do you have going on for the new year?
Mikaela Hoover: I just finished a short film with Kristoffer Polaha & McKaley Miller called Frontman. I also have a web series called Zombie Basement starring Angela Kinsey, Daryl Sabara and Graham Rogers that should be out soon.
Urbasm: Well, we loved you in Guardians of the Galaxy, so we'll be looking forward to those.
MK: Thank you. It was an incredible  experience.
Urbasm: What is something unique about you that most guys might not realize?
MK: I'm from a small town and very proud of it.
Urbasm: What is the best small town pickup line you ever heard?
MK: I don't think there are any good pickup lines. Unless it is truly genuine. I would steer away from pickup lines.
Urbasm: Ahem, we never use those. What do you think is the worst dating mistake guys make, besides bad pickup lines?
MK: Assuming your looks are going to carry the date.
Urbasm: What are a few other things that most guys overlook that would make them more successful with women?
MK: Confidence and humor.
Urbasm: A lot of dating experts tell men to be confident and not to give up on women too easily. Do you agree with that philosophy, and what are the signs when a man really should give up?
MK: I think it depends on the situation. I like a man who pursues and doesn't give up too easily; it's sexy. On the other hand, it can be creepy when you really don't like the dude.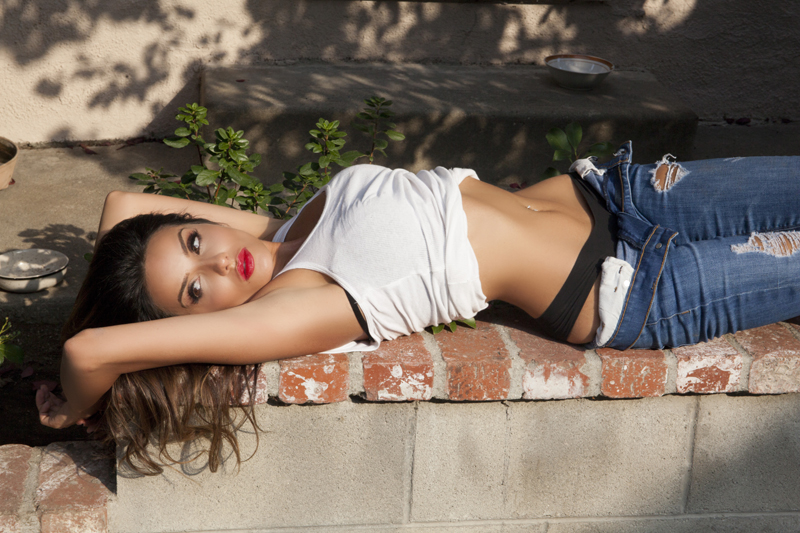 Urbasm: You seem to have a good eye for romance. Have you ever had the opportunity to be a wing woman for a guy friend?
MK: I'm usually the wing woman and I love it.
Urbasm: Well, you're hired. And for our first lesson, what are the three things that every guy should know about meeting women, according to Mikaela?
MK: One, don't take photos of your abs in the mirror and send them to chicks. Two, confidence is the sexiest thing in the world; and three, humor is the second sexiest thing in the world.
Thank you Mikaela.
For more photos and advice you can connect with Mikaela on Twitter, Instagram, and Facebook.
Read More:
Interview with Model, Julia Lescova
Interview with Playmate Tiffany Toth
Interview with Los Angeles Angels Pitcher, CJ Wilson
Single and sexy. Hello ladies..