We sometimes like women to be a little crazy, but always prefer them to be hot.
The one word of advice is to make sure these two needs are balanced appropriately. Otherwise, your life can get a little 'complicated,' and not in a good way. See the chart below for details.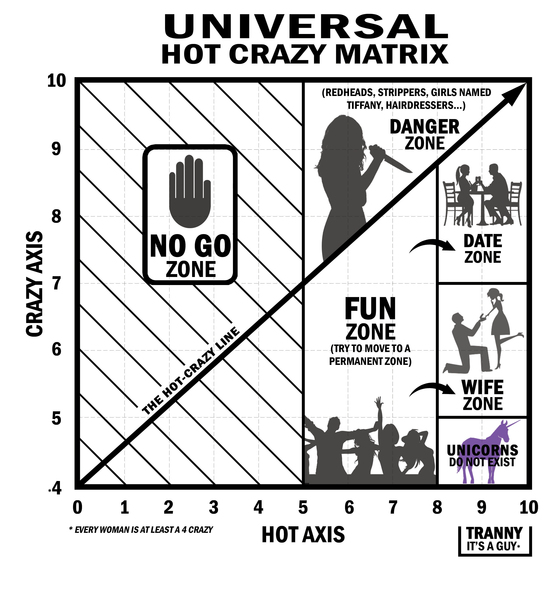 Get the full story here:
Lover, fighter, and bona fide sex expert.