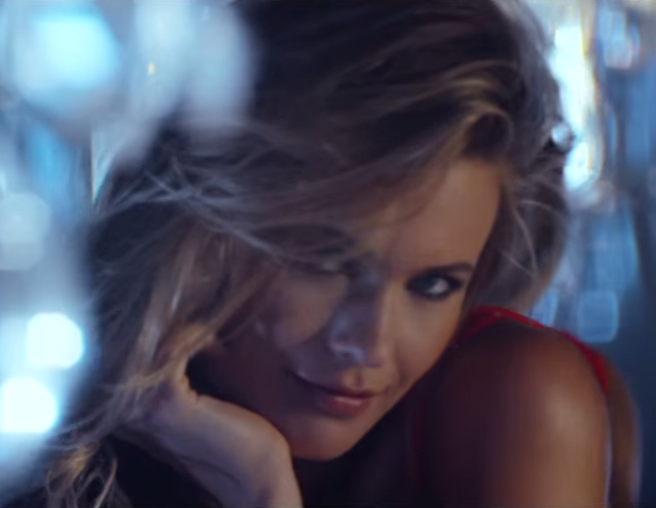 This holiday season you'll want to give your girl all that she deserves and expects.
However, if we can be so bold as to offer a little advice, giving her lingerie is one luxury item where everybody wins.
Here are a few tips from Shirley of Hollywood on buying lingerie for your girl this holiday season.
Is lingerie a good gift for women?
Y-E-S. About 75 percent of men have given lingerie as a gift, while 74 percent of women have enjoyed receiving it.
When is it okay to give lingerie in a new relationship?
3-6 MONTHS FOR MEN and 6-9 MONTHS FOR WOMEN. The majority of guys (41%) think it is okay to start giving lingerie after 3-6 months, but the number one response from the ladies was 6-9 months (36%). There is that slight chance however to go earlier, as 19 percent of ladies thought it was okay to receive sexy undergarments in less than 3 months. So, with nearly 20 percent, you may want to go out on a limb on this one.
What style should I get?
Bustiers and forming-fitting two-pieces are the number one lingerie choice among men and women. The choice outfit for both men and women is overwhelmingly a two-piece form-fitting set, and 45 percent of both men and women agree. Second choice for both is a lace teddy (40% women, 28% guys). After that, almost 20 percent of guys want to see their woman in something much more revealing (a.k.a. crotchless ensembles, etc.), but unfortunately less than 5 percent of women agree.
What will she like best?
Buy what YOU like. When women were asked whether their man should buy what he wants to see, or something he thinks she'll like to wear; The majority of women (63%) expressed they'd rather receive what their man wants to see her in.
What Color?
Black is the new red. Black seems to be the overwhelming sexy color choice for both men (46%) and women (51%). Red is still considered the sexiest for 28 percent of guys and 24 percent of women, so you can't go wrong there either. Virgin white came in at a distant third, with 14 percent of men and 9 percent of women preferring it. The rest of the rainbow falls into the low side of the spectrum.
But she can always return it if she doesn't like it, right?
Yes, but remember that size does matter. Fifty-five percent of men are confident they know their lady's bra size, 56 percent are sure they know her dress size, and 75 percent claim they know her shirt size. Luckily, any one of these will at least get you in the ballpark when buying her lingerie, but just remember that nothing will deflate your girl's mood faster than a form-fitting two-piece that is either too big or too small.
Eric has written for over a decade. Then one day he created Urbasm.com, a site for every guy.