Joining the mile high club has never been easier, as KLM Royal Dutch Airlines converts one of their retired MD-11 airplanes into a luxury 4,000 square foot, 2-bedroom/3 bed bachelor condo/pad. From November 28-30, 2014 you will have the chance to stay on this lavish airplane, complete with a welcome mat, shrubs, gnome, apt/condo number, panoramic cockpit view, master bedroom (King size bed), kitchen, and a set of house rules, just as you'd expect from any luxury airline accommodations, including:
No flying.
No using the inflatable emergency slide.
Smoking is not allowed when the non-smoking sign is on.
No marshmallow roasting with the jet engines.
Please water our plants and feed our fish.
The consumption of alcohol is not allowed.
Please treat our plane like you'd treat your own plane.
That is the bad news.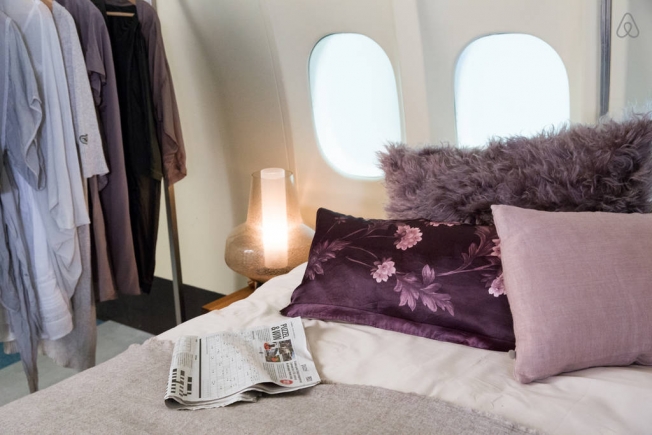 The good news is that it is a contest, and if you'd like the chance to win, all you'll need is a few things. One, you must be in the KLM area at Schiphol Airport (The Netherlands) in order to collect the prize nights stay. Two, you need a really fantastic whopper of a story as to why you deserve the opportunity to stay in such an awesome pad for free with up to three additional friends.
Get more details here.
About
Loves bourbon, travel, and spending time with family (in that order).