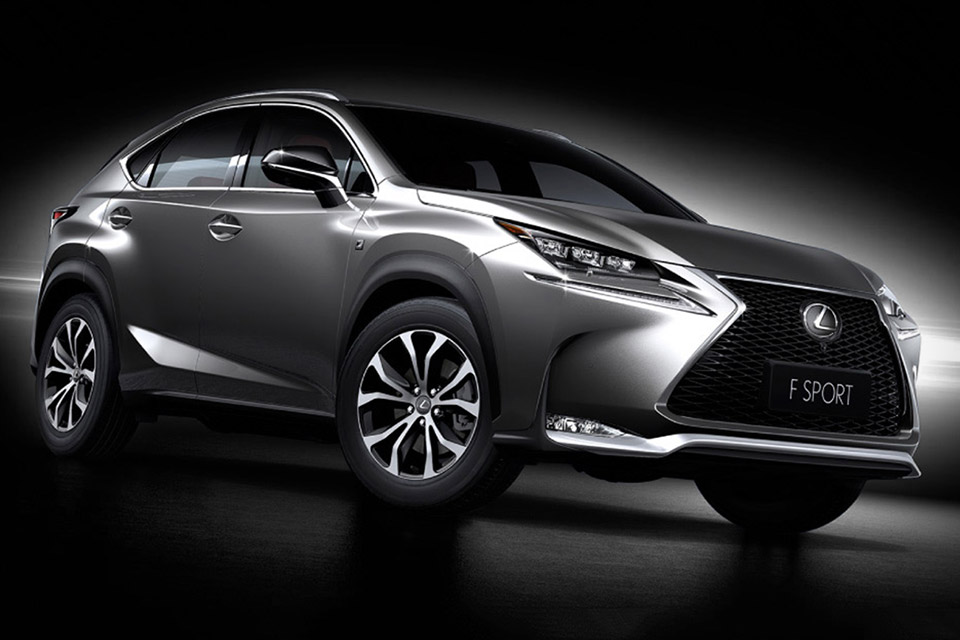 The Lexus NX compact crossover SUV was officially unveiled this week, and depending on who you talk to, there appears to be two different viewpoints of it. Some people choose to love it, while others prefer to love to hate it. In the backdrop of hard-pounding techno, some would say that the new Lexus NX is fantastically modern, aggressive, and sporty.
This is considering that Lexus' NX 200t features an optional 2.0-liter turbo and six-speed automatic with sequential shift. This combination offers a respectable 235 horsepower and 258 lb-ft of torque. You can also opt for the NX 300h, which adds a hybrid powertrain to a naturally aspirated 2.5-liter Atkinson-cycle engine (same as the Toyota Camry and Avalon). The result of this combination is 194 horsepower and 0-60 in an underwhelming 9-seconds.
This urban crossover sits on your choice of 17 or 18-inch aluminum wheels, and includes laser-screw welding for improved suspension feel. It also gets sport seats, a touch pad interface, wireless charging tray for all your tech, and a Panoramic View Monitor offering a reptile's-eye view of everything around the car.
Love it or hate it, the NX looks to be a strong offering for the right consumer (as blind as they may be).
Get more info here.