On Nürburgring, the Porsche 918 Spyder can rampage the track in just 6:57 minutes. This amazing feat is despite a rather small 4.6-liter engine, and a set of electric motors.
I am, of course, belittling the potential of minimal cubic inches and electric motors, while peering through a dusty pair of yellow goggles. The reality is that the technology behind the Porsche 918 is so good, it only appears minimal to the clouded eye. The 918 is actually a very complex machine that upholds a very classic and old-school principle–speed costs money (about $1M in this case).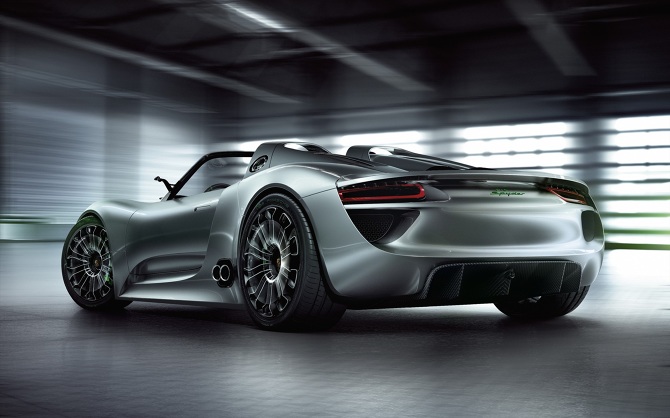 The Porsche's 4.6-liter powerplant has been designed without any drive belts, chains, or pulleys, all of which would only rob it of peak horsepower. Instead, it is a very compact and sophisticated engine capable of delivering no less than 600 horsepower. Its electric motors are pure torque monsters. And while they may only offer an additional 300 horsepower (for a total of 900), the instantaneous torque they provide delivers a solid punch off the line and around the corners.
Hybrid technology has come a long way, but the 918 is still 3,300 pounds of lightweight materials, high-tech computer systems, and heavyweight batteries. None-the-less, it can still hit 60 mph in 2.7-seconds, reach a top speed of 214 mph, and will dominate a Bugatti Veyron all the way to about 180 mph.
Yeah, this may be a slightly imperfect hybrid supercar, but its 'super' potential is far from being tapped.
Eric has written for over a decade. Then one day he created Urbasm.com, a site for every guy.