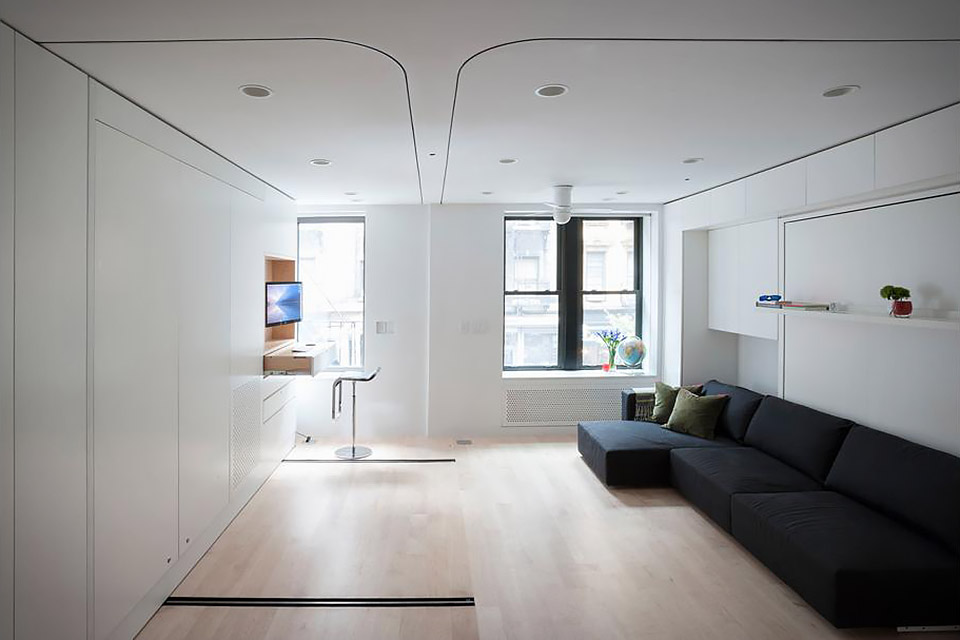 At just 420 square feet, this Soho New York apartment is completely functional and exceptionally well designed.
It actually holds 8 rooms, and with the help of a sliding wall it seems to accommodate just about any need.
Note: Although the above video title says 350, they do say 420 sqq ft in the intro.
Eric has written for over a decade. Then one day he created Urbasm.com, a site for every guy.