8 of 10 stars circling around your head
This is the sequel to the sleeper hit of 2010. Yes the phenomenon of Kick-Ass: the movie that surprised everyone back then now has a second movie continuing the story of Dave Lezewski. I was psyched to see that this movie was out in theaters and was pleased with the way this movie continued the story.
Both of these movies are based on the hit graphic novels Kick-Ass by Mark Millar and John Romita, Jr. This movie is based on two shorter novels: Kick-Ass 2 and the prelude, Hit-Girl.
To begin, if you have not seen the first movie, I strongly recommend seeing that one before this. It is a great movie that lays bare the truths about what would happen if some one were to entertain the idea of becoming a super hero just for the hell of it.
In this movie, the theme is perpetuated quite nicely. The hero, Dave, played once again by Aaron Taylor-Johnson, struggles with the idea of continuing to don the mask of his adopted alter ego and fight crime. In his wake, other citizens of the city have been inspired to put on costumes and fight crime as super heroes. They are mostly harmless and mainly patrol the streets as if it were Halloween every day of the year. However, a dark menace is lingering in the shadows and begins to fester and grow, forming a new team of villains. Kick-Ass and company are unaware of this at first, but will soon be forced to face this dangerous challenge. Are they up to it? Will they survive? The answers will surprise you.
Meanwhile, Mindy McCreedy has given up her life as Hit Girl, but finds new challenges in the ordinary life of a high school student. How will she handle these obstacles when the only thing she knows is how to solve problems with violence? That is the premise of this movie and it pulls it off quite well.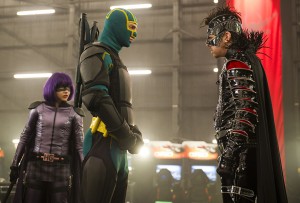 Like the first movie, it is a stark and strikingly violent movie that wears the R-rating like a badge of honor. In some ways it is more intense than the first as far as the extremes it goes to. Like seeing bodies hanged and a dog biting a guy's crotch. Then, there is the main villain's name that is not easy to publish here in a review. Also, the scene with the SIC stick is very graphic, as well. It is a scene that would be enjoyed by one that does not mind "gross-out" humor.
Aaron Taylor-Johnson, as Dave Lezewski, brings a sentimentality to the roll as a vulnerable geek just trying to make a difference in the world. He reminds me a little of Tobey McGuire as Peter Parker in the Spider-Man movies. He has grown into this character and in this movie has evolved the character to the next level. He has shown by the end of the movie the steps along the way of the hero's journey and has accepted the fate given to him. One has felt they have been with him every step of the way. Chlöe Grace Moretz as Mindy is again, excellent this time around. She does not lose a step in her performance in this movie. Watching her play this character always leaves one wanting more scenes with her in them She brings a crude and crass charm to the part that seems written just for her. Christopher Mintz-Plasse returned as Chris D'Amico. He has stated he loves that part and it is evident on the screen. He brings a passion to the role that burns brightly. He does a wonderful job this time around. He brought a certain charm to the role as he, like Dave Lezewski, discovers and follows his own path in the film. The big surprise was Jim Carrey as a born-again hitman. He wasn't in the movie as much as I thought he would be, but he left a great impression. I felt for the character and he was a big presence in the movie and a great influence to the characters.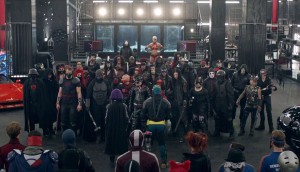 The blue-ray was a nice package. The movie was presented in 1080P quality with 5.1 HD master audio. It is pretty much the standard of Blue-Ray. Thus, both audio and video were great quality and super sharp. What was nice were some of the extras. There was an alternate opening and some extended and/ or cut scenes section. There is a feature about the cast with interviews that was very informative. Another segment in this collection is one that shows how the van sequence was created from storyboards to the final product. It was very intriguing, especially when they showed them playing side by side. Another "making of" segment featuring the weapons and stunts in the movie gave one the look at all the different kind of weapons in this film and it was more than expected. Then there is the standard commentary track. One of the most interesting things on this release was the alternate opening. It was very revealing, and having watched it, now would have like for the director to have used that one. It would have put this movie more in line with the first and really set the tone as a darker movie than it turned out to be. Not to say that this movie is terrible or anything. It is a great and very enjoyable continuation of the first. Also, exclusive to the blue ray edition was a scene entitled Big Daddy Returns. It is a concept segment that did not make it to the final cut. Big Daddy Returns would have been an interesting scene had they filmed it, and would have been nice to see Nick Cage return in the role, but it would have been extraneous.
For the most part, this movie works well and follows the natural story progression. It moves from the origin story to the next level of danger and excitement. This movie has its funny moments as well as action and even a bit of romance. It is fairly well balanced as far as a sequel with a comic book type theme. Kick-Ass 2 was not the best movie of the year, but it certainly was not the worst. It is a fun popcorn flick that one can sit back and lose themselves in for a brief time. To sum up in a few words, this movie kicks ass.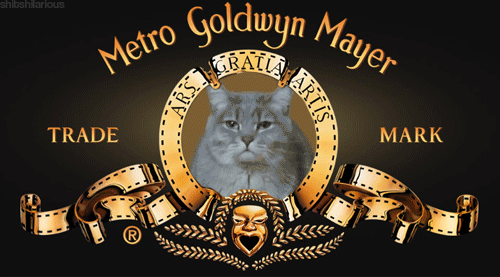 Erich is the author of the soon to be published thriller, Is Love Everlasting? He has a BA in Communications from Colorado State University. He lives in Arvada, Colorado with his cat, who always tries to help him with his writing. He enjoys watching movies, writing poetry, or reading a great book. Follow Erich on Facebook at https://www.facebook.com/erich.appelhans.
Erich is the author of the thriller, Is Love Everlasting? He has a BA in Communications from Colorado State University. He lives in Arvada, Colorado with his cat, who always tries to help him with his writing. He enjoys watching movies, writing poetry, or reading a great book. Follow Erich on Facebook at http://www.facebook.com/erichswritingspot. Get his book at Smashwords: http://www.smashwords.com/books/view/410406