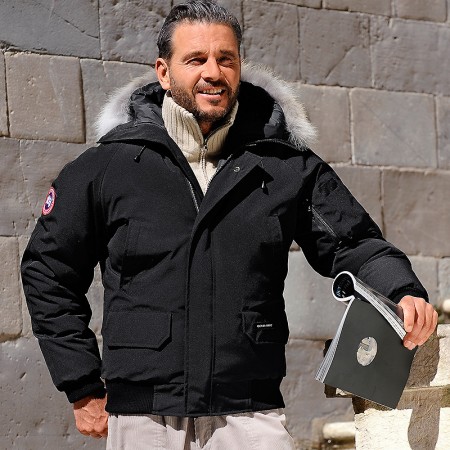 The look of a classic bomber jacket is appropriate for just about any circumstance. In addition, it is particularly fashionable to not freeze your plums off, which is what makes this Chilliwack Bomber superior for anyone who lives in a cold climate. The Chilliwack features a coyote fur ruff around the hood, fleece-lined pockets, rib-knit cuffs, and storm flap with 2-way locking zipper.
Coyote is used as insulation around the hood because of its superior waterproof characteristics, and ability to stay pliable in extreme cold temperatures. It also looks great. The Chilliwack features a variety of high quality goose down insulation designed for cold weather spikes as low as -20 degrees. Beer, hockey, and cold are three things Canadians know a lot about, so rest assured that what's good for the Canada Goose is also good for the North American gander (you).
Get it here.
I'm a digital nomad and story teller that writes for Urbasm and a few other websites on men's interests, style, relationships and whatever tickles my fancy. In my spare time I like to play the field in search of my prince, travel, and consider myself an artisan of sarcasm at times.