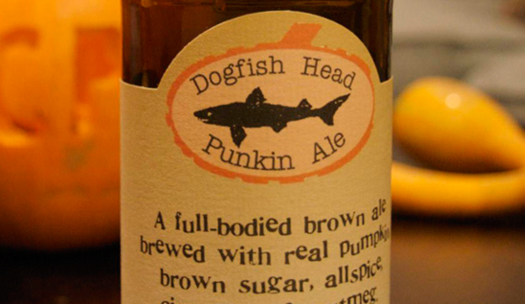 It's that time of year again, and we've been 'jonesing' for a cold pumpkin ale, and you know what, there just aren't that many of them out there. And the worst part is, if you do find one, you've got about a 20 percent chance of it tasting half of a decent.
To keep you from falling into the same pitfalls we've been finding ourselves in all season, we're going to give you our top three pumpkin ales of 2013, beginning with:
1 Dogfish Head Punkin– Seven percent alcohol, and a healthy dose of cinnamon, nutmeg, and all-spice make this one heck of an autumn beer pleaser.
2. Hoppin Frog Barrel Aged Frog's Hollow Double Pumpkin Ale– We're telling you right now– this beer is a lot harder to make than it is to say, and that's saying a lot. It has such a complex flavor of toasted marshmallows, vanilla, and pumpkin pie; if you at all like pumpkin, you're going to like this beer.
3. Fisherman's Imperial Pumpkin Stout– This is the beer equivalent to one of those fruity drinks… although this one actually tastes good– real good. It has what we'd consider a mocha meets roasted pumpkin flavor, and some of us agree that it tastes even better with a bowl of beer nuts.
Eric has written for over a decade. Then one day he created Urbasm.com, a site for every guy.