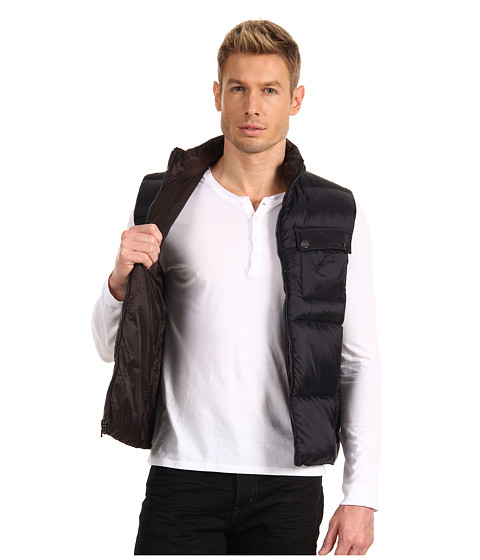 If there was one fashion statement that seems to keep coming back year after year, it would have to be the ever-practical and stylish puffy vest.
So as everyone starts pulling out their trusty cold-weather outerwear from the depths of their closets, we've found a puffer that may make you reconsider your heavy-duty coat, at least for now.
–Read more at Esquire
While the Crescent Down Puffer is nice, if we were held down and tickled until we chose our favorite puffy vest for the Fall/Winter of 2013, it would probably be the Michael Kors Men's Reversible Down Puffer (pictured above). It comes with a nylon Teak tech shell and 80 percent Duck Down filling (20 percent feathers).
It has a classic stand collar, full zip front, two side pockets, two front flap snap button pockets, and is completely reversible. This means you have the option of going from the classic "puffy" look, to a more clean and sleek (less puffy) appearance. Either way you'll stay warm, and you'll always be in fashion- that's a win-win.
Get it here.
I'm a digital nomad and story teller that writes for Urbasm and a few other websites on men's interests, style, relationships and whatever tickles my fancy. In my spare time I like to play the field in search of my prince, travel, and consider myself an artisan of sarcasm at times.