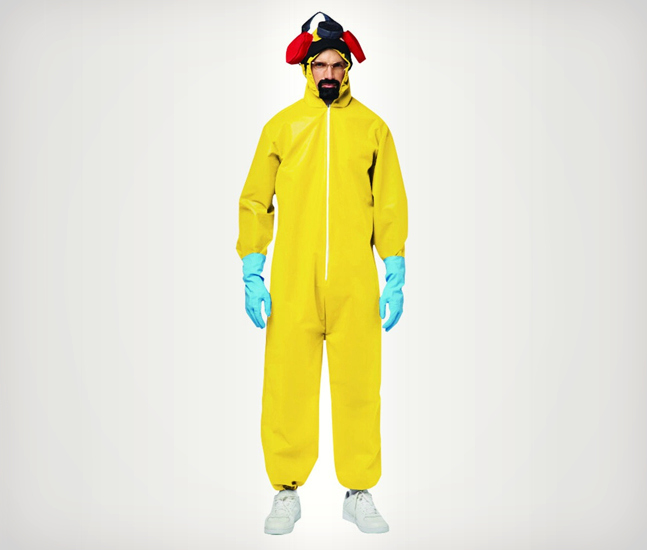 We had a vote here at the Urbasm office, and the number one Halloween Costume for guys in 2013 was unanimously the Break Bad Hazmat Suit.
This particular one is officially licensed for the show, and comes with the yellow suit, blue gloves, mask, and a goatee, just in case you can't grow your own. And when next year rolls around, you'll already be halfway there to a killer Big Bird costume- win win.
Get it here.
Eric has written for over a decade. Then one day he created Urbasm.com, a site for every guy.