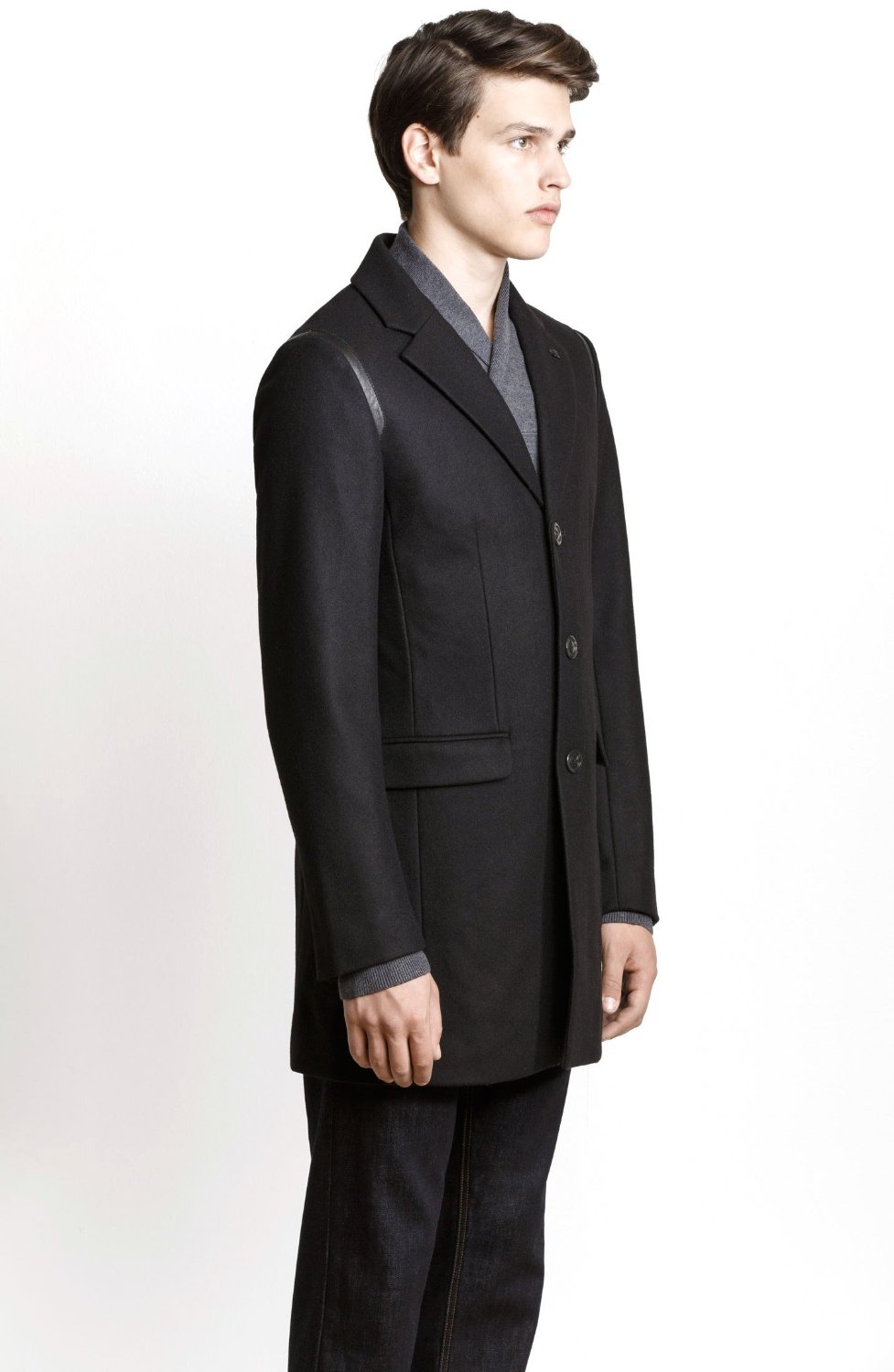 Don't let the above picture fool you. This wool, single breasted top coat by Armani is actually very eye-catching when worn by a man with a personality.
It features a felt undercollar, inside pocket, and a strip of PU trim on the shoulders for a touch of durability and class.
Get it here.
I'm a digital nomad and story teller that writes for Urbasm and a few other websites on men's interests, style, relationships and whatever tickles my fancy. In my spare time I like to play the field in search of my prince, travel, and consider myself an artisan of sarcasm at times.