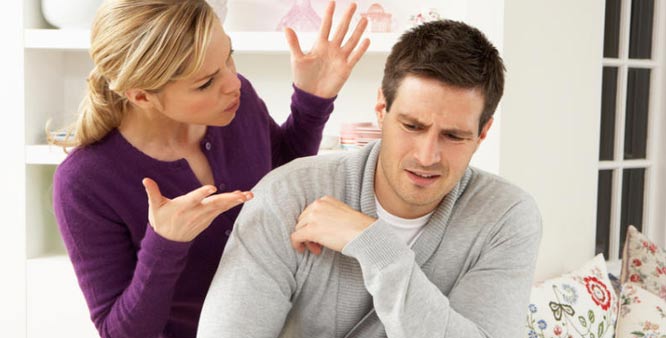 We've seen you moping around behind your girl. You got your tail between your legs, an armful of shoes, jewelry, and cosmetics; and look like you are just three steps away from collapsing and having a three-year-old's tantrum. Here's the problem. While we can see it; you may not be able to.
They say that love is blind, and it can be… but sometimes true misery can be even more blind to your conscious. Here are 5 signs that it may be time to ditch your current girl and move on to another one.
1 – Things have become abusive – verbally, emotionally, or physically
2 – Too many discussions easily become arguments
3 – You prefer time with friends
4 – You don't see things as long term
5 – You notice and are attracted to other people (and REALLY want to act on those thoughts)
Eric has written for over a decade. Then one day he created Urbasm.com, a site for every guy.