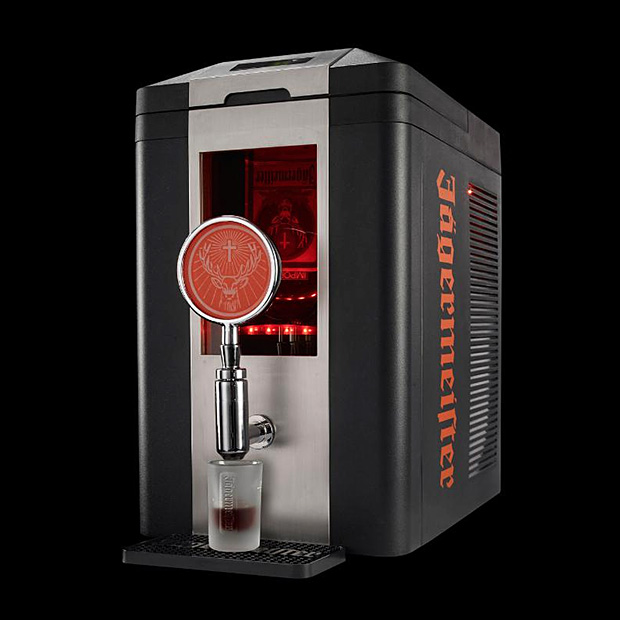 We've been on the market for a machine that could serve ice-cold Jager whenever we wanted, and the Gods have finally blessed us with the Shotmeister ($199). What you are looking at is a state-of-the-art bartender that can serve up a shot of Jager at belo-zero temperatures, thanks to some serious spontaneous cooling technology that is so advanced we'd have to kill you if we told you the secret.
All you have to do is plug into a standard socket, drop in a 1-liter bottle of Jager, and let the good times roll. The kit comes with everything you need to dispense the perfect Jager shot every time, except for the Jager.
Eric has written for over a decade. Then one day he created Urbasm.com, a site for every guy.