Your mom (and grandpa) have a lot of advice for keeping a splinter from getting infected, a BB pellet out of your eyeball, and your underwear (reasonably) clean. The problem is, most of this good advice goes in one ear, and then finds some inappropriate place to come back out. Today, we are going to offer some equally great advice on five cars we think you should drive this year. However, we doubt you'll be taking us up on it. Not because it isn't good, but because the last time one of these fell out of a gumball vendor, was… well, never.
For this article, we could rattle off a bunch of low-number production cars that are more valuable than both your kidney's. However, what would be the fun in that. I'd argue that what makes a car truly a pleasure to drive is not only its numbers, but its pedigree and history. The following five cars represent some of the greatest vehicles of the past and future. Unfortunately, for many of us, the closest we will ever get to one, is through the pixels on a computer screen.
Bentley Continental GTC

Bentley auto company was the result of two brothers (W.O. And H.M.), and their love of fine automobiles. Bentley & Bentley emerged as an airplane engine manufacturer during WWII. This proved decent money, but what was in the hearts of the brothers was to create an automobile capable of "flying" down the open road.
The first of the Bentley's emerged during the early 1900s when luxury was considered to be checking to make sure the fuel cap was on tight, then hand-charging the fuel pump until it registered at least four psi on the dashboard gauge. Next, you would manually retard the ignition with a lever, switch on the double magneto, engage the starter motor, and boom, a gray cloud would shoot from the tailpipe as the engine sputtered to life.
In 1919, the Bentley brothers designed a beautiful 3-liter engine that would dominate race circuits, and give early automotive enthusiasts one hell of a thrill. The Continental has been around since the early 1950s. However, that original dream of the founding brothers would find itself stifled beneath the stale breath of Rolls Royce, who would eventually purchase and own Bentley for 67 years. In 1998, Volkswagen purchased the brand, and the ideology behind the excitement of the Continental began to reemerge.
The Continental GT was first introduced at the 2003 Detroit Auto Show. Fast-forward another decade, and the 2013 Continental GTC is now considered (by Bentley) to be "the world's fastest convertible." With a twin-turbo, 6.0-liter W-12 (imagine two V-6 engines pushed together), and eight-speed automatic, the GTC can find 60 mph in just 4.1-seconds, maintain a top speed of 202 mph, and lighten your wallet by a quarter of a million dollars.
Bentley may harvest ten cows with a spectacle in one eye for the interior, and insert a separate heating vent just for the nap of your neck. However, the GTC has also been designed with performance in mind. The trunk is formed out of composite. The front fenders are pressed out of aluminum, and this work is done with the single goal of reducing the Continental's massive 5580 pound curb weight, down to about 5500 lbs.
Surprisingly, the Continental GT's big 275/40 20-inch Pirelli P Zeros stick to the pavement like they were impregnated with superglue, and it would most likely be the most agile land "yacht" you would ever captain.
BMW M3 DTM (Champion Edition)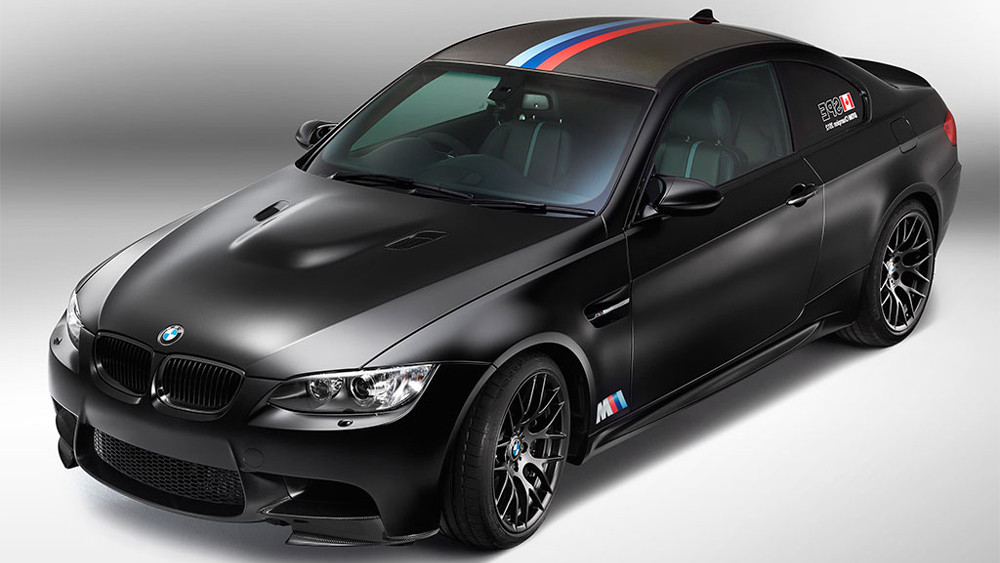 The letters "DTM" were born in the hearts of enthusiasts during the hideous neon period of the 1980s. DTM actually stands for the German Touring Car Championship, which you may notice has absolutely no resemblance to its letters. In Germany, it is more appropriately known as the "Deutsche Tourenwagen Masters", and has become the trademark for one of the greatest international touring car races in the history of the automobile.
It was a moment of deja vu when BMW claimed the DTM championship this past year, as they were also the victor of the very first competition in 1984. BMW went on to collect 40 wins during its active years. What makes their most recent victory so sweet, is that BMW had been retired from the event since 1992. One Saturday afternoon in 2009, BMW announced they were returning to the series. They nestled their M3 badge into the hands of 29-year-old Canadian driver, Bruno Spengler, and came away as the 2012 champion.
To be fair, Bruno may have had some help from BMW's M3 DTM. It packs a whopping 480 bhp from a non-aspirated V-8, and is capable of launching the light touring car from zero to sixty in just three seconds. The M3 DTM Champion Edition is BMW's way of celebrating this victory, while collecting $130,000 from each of the buyers who will have the pleasure of owning this one-off special edition.
The Champion edition is not a bare-bones racer, and it is not a gutless tribute. Behind its heated seats and navigation system beats the heart of a pedigree champion. The consumer version of the M3 DTM comes complete with a coat of "frozen black" metallic paint, dark chrome trim, and matte black wheels. An M-stripe is stretched across its carbon-fiber panels, setting it aside from the standard black executive coupe.
As a one-time offer, each car will come with an invitation from Bruno Spengler, to join him at the M Fascination Nordschleife driver training course. Yes, this means you would have to fly to Germany to attend, and unfortunately, you would also need to relocate to Europe, as BMW has no plans of importing any of the fifty-four cars it plans to build to the United States.
Porsche Cayman

The Porsche Cayman may spark images of some Caribbean island you had your wallet stolen (well, it happened to me, anyway). However, what those Germans were really trying to get across is the image of a prehistoric, four-legged creature found in the waters of Central and South America. The Caiman "alligator" may only reach the length of four to six feet. However, what it lacks in size, it makes up with its heavily armored exterior, and lightning fast attack speeds.
Typical of the German automotive manufacturer, they added a "y" in place of the "i" just to make us Americans scratch our heads. More importantly, the Cayman may be one of the happiest mistakes in automobile history. How could such a beautiful vehicle be considered a mistake? Well, considering that the Cayman was designed to be a second rate option for a specific group of clientele. The kind that has deep pockets, but not quite as deep as those of the 911 variety. I'd say the Cayman may be just a little better than it was intended to be.
You see, the Cayman is the middle child of the Porsche family, nestled between little brother, the boxer, and big bro, the 997-series 911 Carrera. As you may know, the middle child receives minimal attention from the family, and inherits mostly hand-me-downs from its other siblings (notably, the 987 and 997). However, the Cayman was actually born from a very brilliant engineer by the name of Adolf Rosenburger. A man who devised the blueprint of the mid-engine platform, of which continues to be one of the most effective designs for today's most revered supercars around the world.
The 911 Carrera may be better in most every way than the Cayman, according to the numbers. However, you have to consider that the 911 is a product of over 50 years of trial and error. With just a couple years of design under its belt, the Cayman is already nipping at its tailcoat, and many would say it has only just begun to formulate its potential.
The 2013 Porsche Cayman has been redesigned this year, being stretched 0.1-inches in length, and pulled 2.3-inches in width. It now utilizes a mix of aluminum and steel parts, enabling its larger stance to weigh less than its predecessor, at just 2,910 pounds with a manual-transmission. The base engine is also smaller, at 2.7-liters (down from 2.9), but it is capable of 275 horsepower (a 10 horsepower increase from last year), and is enough to propel this middle-child from zero to sixty in just a tick past five-seconds.
Nissan GTR Nismo GT3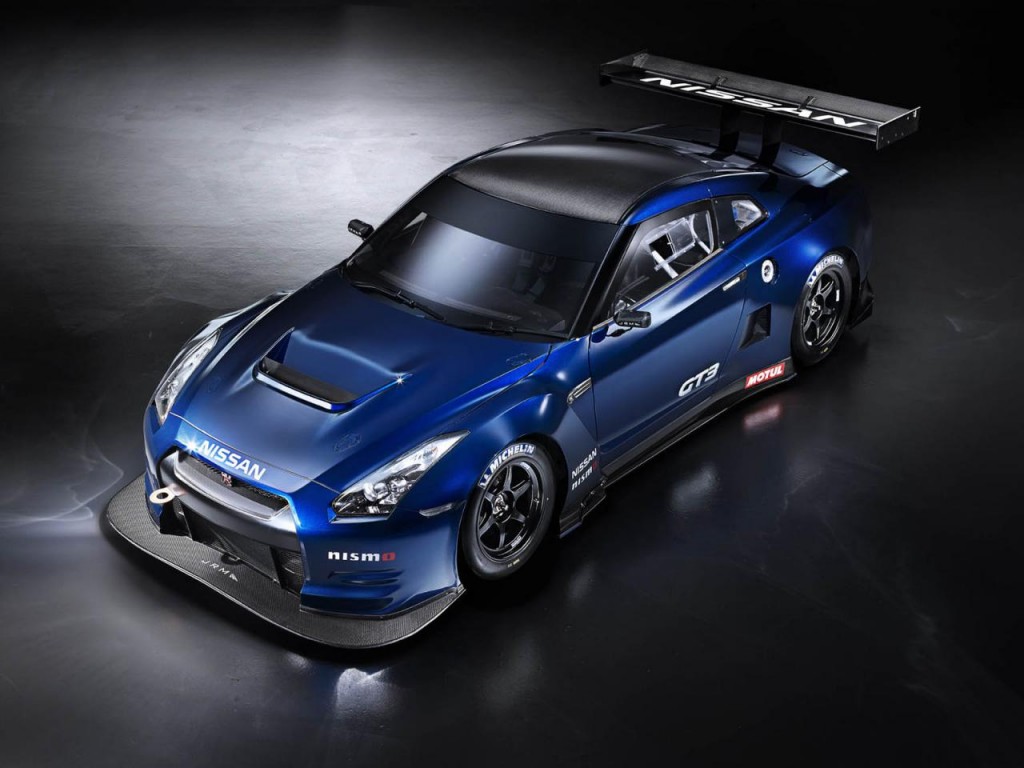 Every car manufacturer has its special division responsible for designing and perfecting the cars that are destined to be sold to the more… how should I say, persnickety of drivers. The motorsport division, Nismo, has been building specialized Nissan's since 1988, and one of their crowning achievements would have to be the infamous Skyline GT-R. It's the 21st Century, and their favorite child is now the GTR GT3. Where one "GT" usually refers to one bad ass car, when a motorsports division decides it is appropriate to add two GT's to its name, you know it has to be something special.
The 2013 Nissan GTR Nismo GT3 is not some glorified tuner. It is a purpose-built vehicle designed after the GT3 race car that competed in the 2012 British GT Championship, GT Cup, and Super GT Series. Imagine if you could take an entire season of racing, collecting the data on how a vehicle performed, and then use that information to redesign it around its weakest points.
Nismo collected this data, including customer feedback, track testing, dyno results, and set to work upgrading the GT3's near perfect response, to a reaction best described as, Holy sh**, I can't believe this is only a car and not a chariot of the Gods. To accomplish such a feat, Nismo had to maintain certain priorities, including the cars aerodynamics, weight (down to 2900 lbs), downward force, and wind drag. They optimized the gear ratios of the six-speed, improved acceleration, braking distance, suspension settings, and the durability of the 3.8-liter twin-turbo V6.
What you see before you is the result of much painstaking work. Take notice of its front canards, larger fender louvers, and re-positioned rear wing. These have all been re-designed for better traction. The GT3's horsepower has been increased from 541 to 542, which may seem like a miniscule improvement. However, it is actually a combination of reinforced internals and a re-dialed camshaft, which offer the car improved stability and balance. All this can be further customized based on how the car is intended to be used, and this is all part of Nismo's tremendous customer service.
With a price tag just North of $436,000, this is not your cheapest option for a performance car. However, unlike the others on this list, the Nismo GT3 is just barely street legal on a clear day in the back roads of the Ozark Mountains, which means it is about as close to a full-on race car as you can pull off the showroom floor of a dealership.
Maserati Quattroporte


The story of Maserati is a tale of seven brothers who were born to a train conductor in Italy. These seven strapping sons were all quite gifted in the field of engineering, except for Mario, who preferred staring off into space and drawing pictures of choo-choo trains and unicorns. Each brother contributed to the Maserati name in their own special way, and a supercar was born.
Even Mario would eventually leave his mark, as it is believed he designed the classic Maserati trademark, a trident from the hand of Neptune, the God of the sea. This is the point of the story, where a wicked witch stole the heart out from from Maserati, as the company would eventually change hands from one incompetent owner to another. Well, to be fair, it was not that the car manufacturers were incompetent, but just not experienced in the ideology of what a supercar should be.
In 1968, the French manufacturer, Citroën, took over the Maserati brand. They took the powerful 4.7-liter V-8 from the previous Quattroporte, and replaced it with a 3.0-liter V-6 worth 190 bhp. The result of all that steel, miniscule horsepower, and modest suspension tuning, was a vehicle that lacked the original Maserati pedigree.
As 1974 rolled around, Citroën filed for bankruptcy, and Peugeot took over production. The new owners looked over the dwindling performance and customer base, and reintroduced a V-8 into the mix that would eventually evolve into a 4.9-liter with 280 bhp. In 1986, after releasing the Royale edition, Maserati became known as the "Italian Rolls Royce." As we all know, everything that goes up must come down, and in 1993, Fiat got their hands on the brand, and a 3.0-liter powerplant was once again considered for the flagship.
To make a really long story somewhat short, Ferrari eventually bought out Fiat in 1999, yanked out the little V6, and swapped in a 4.2-liter that would propel the four-door supercar from zero to nought in 5.6-seconds, and reach a top speed of 167 mph. A few more years of designing, and a 4.7-liter was introduced, along with a fascia upgrade, which leads us up to the current 2013 Maserati Quattroporte.
Unsurprisingly, as history tends to repeat itself, Ferrari directed Maserati to return to a 3.0-liter base engine (with optional AWD). However, utilizing the technology of 2013, this base powerplant will now be packing over 400 bhp, which will be good for a 5.1-second launch from zero to sixty. As a recommended option, the 3.8-liter twin turbo will up the ante to 523 RWD horsepower, 649 lb/ft of torque, a snap of the speedo in 4.7-seconds, and a top speed of 191 mph.
Eric has written for over a decade. Then one day he created Urbasm.com, a site for every guy.