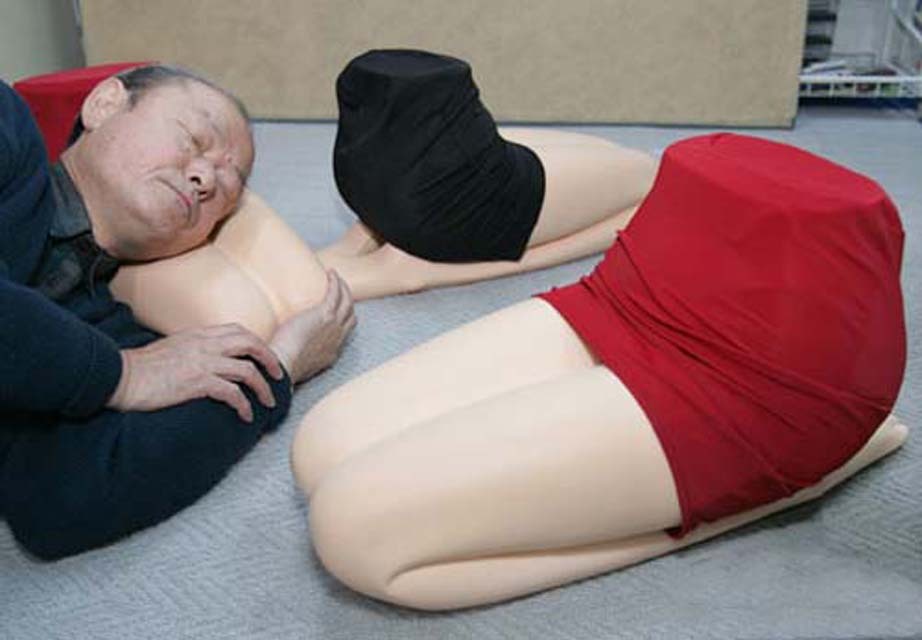 There are billions of lonely men in the world.
Research suggests that the average man can expect to experience feelings of loneliness at least 50 days out of the year, and the more lonesome losers he knows, the more lonely he is likely to become. Think of loneliness as a bad cold, which can be caught from the network of people you hang out with, so choose your friends wisely. Many would say that loneliness is an inevitable part of life. However, what you choose to do with it, is something you have a lot of control over. Here are a few opening suggestions.
In the battle of avoiding a real relationship, men have been given one gift in the form of sex dolls. As a public service to all who are interested, we kindly offer a link to a few recommended websites, including Real Dolls and Orient Love Dolls. At around $5,000 for your basic 'high performance' model, she is actually a pretty decent bargain, especially when you consider that most guys spend far more than that, and are probably only getting half the nookie.
Each doll order comes with your choice of facial features, hair, eyes, lips, nails, freckles (an extra $150), boob enlargements ($850), and, of course, some other options of a private nature, of which we will leave to you and your new girlfriend. Here's a gallery of your basic choices (work safe, unless your boss has something against nude Barbie's).
Some might even consider these dolls to be a work of art.
If you are worried about her being treated right during her deportation to your county and state… you should know she will come in a plain brown box, and will be nude, but well packed. From the lonely man's point of view, she must look like a queen upon her Styrofoam thrown.
Of course, if you don't have that kind of cash on hand, you can always hit the streets and order one of the prostitute versions, which are otherwise known as Rent-a-Sex Dolls. We can only hope these are thoroughly cleaned between customers. However, how many New York prostitutes do you think clean themselves in between visits? We rest our case.
In case you were wondering, a sex doll brothel works a little something like this:
If you are interested in opening your own brothel, we did the research for you, and these dolls are also sold wholesale for a significant discount. However, you will have to buy a minimum of 50.
On the other end of the spectrum of owning 50 love dolls, are the guys who only want one warm lap (introduction photo) and a heartbeat.
For the lonely and impotent, we highly suggest the cushion with a heart.
You might be saying to yourself, Yeah, but what if I get a real girlfriend, one day? Well, while we highly doubt that, there are a number of wonderful things that a love doll can be used for, such as:
Cruising the carpool lane on the highway.

College/Work pranks.
Seat savers at the ballgame.
Or the Bubble Baba Challenge, which is a Russian event involving hundreds of men and women floating down the Vuoksa River on an inflatable sex doll. Most competitors complain that the inflatable men might offer more 'flotational' ability (they're bigger). However, apparently, Russia does not rent the John Holmes doll, you must buy him.
With hundreds of participants each year, it's a growing 'sport' with one rule. You must complete the race with with your lifesaver partner (i.e. sex doll) to be eligible to win.
Eric has written for over a decade. Then one day he created Urbasm.com, a site for every guy.