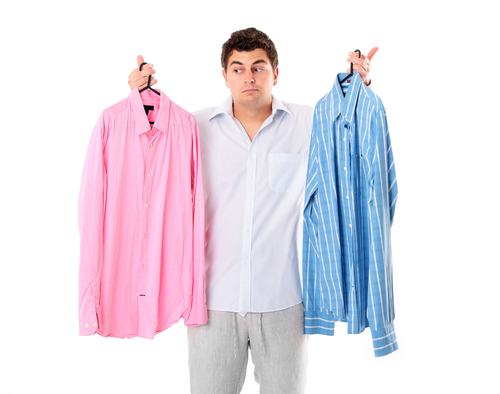 What happens when a man can't find the traditional blue-collar job; he becomes tired of the responsibility of management, or shrugs off the stereotype of a male nurse or receptionist? You get a man in a pink collar, which describes the traditional female-dominated career, such as dental hygienist, librarian, licensed nurse, or paralegal.
Statistics suggest that the appearance of pink collar men has doubled over the last decade. There are several reasons that might account for this shift in interest. One, The blue collar work that resembled industry and manufacturing is now taking a backseat to technology. Instead of being the guy who installs circuit boards in hospital equipment, today's industry is more interested in the guys who can negotiate product orders on a computer.
Two, the aging baby boomers are inundating doctors and dentists with weekly appointments, causing many of them to rely on their assistants more than ever, which means these types of jobs are in big demand. Men are not all being forced into pink attire, as many are volunteering based on the idea that these jobs are easy to fill (no specialty schooling necessary), and offer less stress than the traditional management position.
For more information on this booming opportunity, check out this infographic presented by WorkBoots.com

Eric has written for over a decade. Then one day he created Urbasm.com, a site for every guy.