Women may think they know a man by the size of his dock. However, truth be told, size has only a portion to do with whom he is, and the way he likes his music. When it really comes to an impressive dock, what a man needs is a lot of money. You can make any sized dock awesome if you put enough money into it. Next you have to ask is it the length or the girth of the dock which produces the most impressive boom in the bass boards? While we could talk about our own docks all night, we'd like to give some other guys a chance to show off, and then we'll compare measurements later…
The Acoustic Research sound dock has adapters for the iPad, iPhone, and iPod, providing versatility with your gadgets. Buy it here.
The Bose sound dock 10 provides full rich sound to fill a room in a clean design, complete with a wireless remote. Buy it here.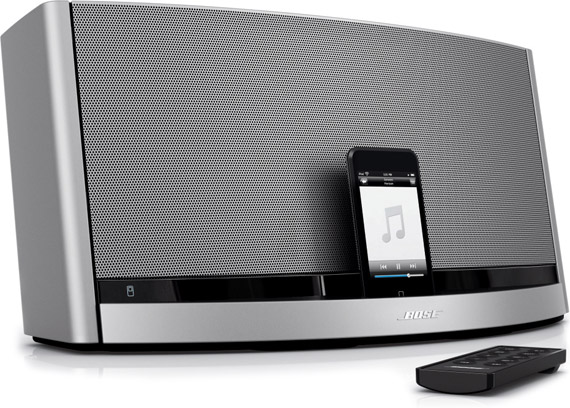 The Roth KRadio has everything you could want in a black shiny box and more. Not only does it provide access to thousands of Internet radio stations; it has an old school FM tuner and an iPod dock.
The Philips sound dock offers a retro look inspired by vintage 1950s radios, with modern technology to ensure crystal clear highs and pleasing low end.
As you can see… it really is not the size that matters… It's how you intend to use it that makes your dock rock!
Eric has written for over a decade. Then one day he created Urbasm.com, a site for every guy.