We'd like to introduce you to the girl who lives next door to the 'girl next door'. Elizabeth Turner is what we'd consider to be a rare find. She is a little bit Southern Bell (she hails from Griffin, Georgia) and a whole lot of LA bikini blonde, but she is also more of a boxer than a dancer and was also a contender for the 2016 Sports Illustrated Swimsuit edition.
But more importantly, Elizabeth Turner is not only our featured love of the month but also our 'most wanted' new face to see in the 2017 SI Swimsuit Edition. And to this argument we'd like to lobby several reasons why we think she should be granted this opportunity:
She has some of the most captivating blue-green eyes we have ever seen.
Her D-cup breasts are 100 percent organic, gluten-free, non-hypoallergenic, and all-natural.
Her legs are long, seductive, energy efficient, and will highly accessorize any pool, lounge chair, or boardwalk.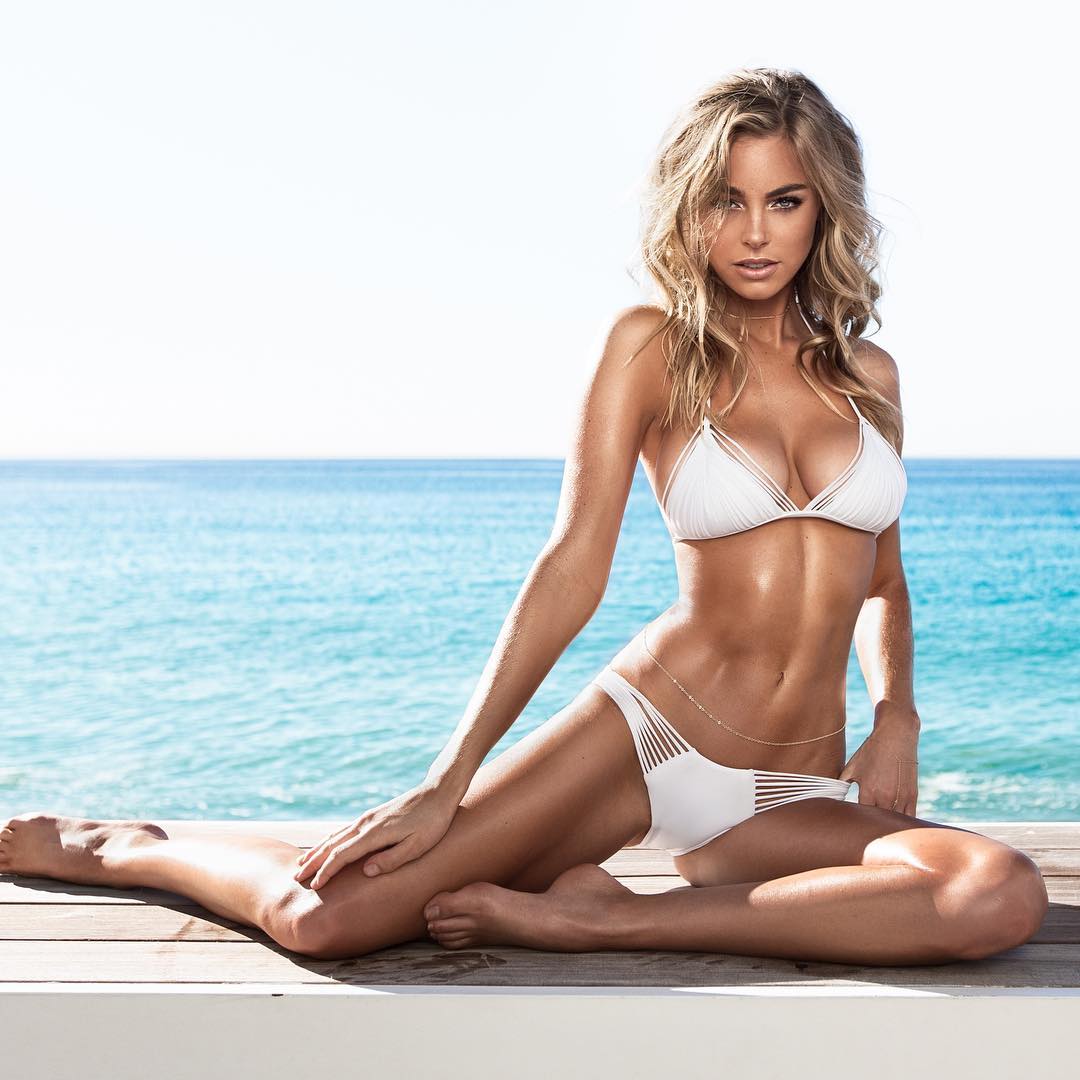 Her hair is soft, luxurious, and carefully highlighted to a matte finish.
She looks fantastic wearing almost anything (lingerie, bikini, etc.) or nothing at all (we presume).
She graduated from Duke University in 2014, and her career is definitely off to a killer start.
And here are a couple other random reasons why we think Elizabeth Turner should become a 2017 SI swimsuit model:
And if you have any reason why you think she should not be granted the title of 2017 SI Swimsuit model, you can let us know in the comments below.
For everyone else who agrees with us entirely, we invite you to get to know Elizabeth Turner even better in the videos below:
Single and sexy. Hello ladies..