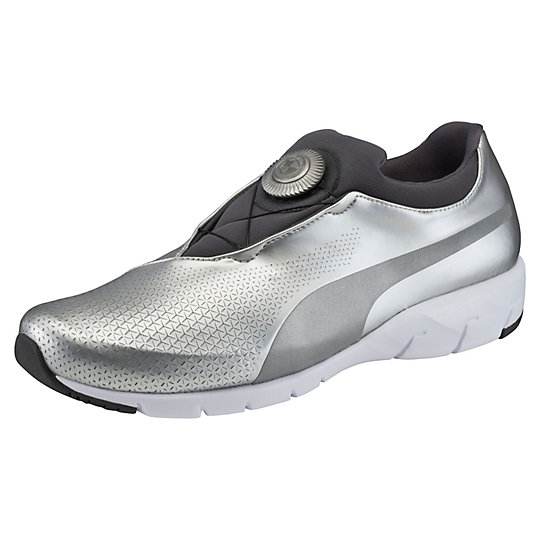 BMW has already mastered the 'Ultimate Driving Machine,' and this month they have set forth into the terrain of an ultimate running platform. A shoe that flexes with your skin, molds to your foot, and adjusts to a custom fit with the twist of a knob (disc). In short, my good men: DesignWorks, the subsidiary group behind the artistry of the Gina Light Visionary Model (photo below), have teamed up with Puma to create a running shoe that is – for lack of a better phrase – precision engineered.
The X-Cat Disc uses BMW's innovative "Gina" material to create a strong and flexible upper that acts as a second skin to your foot. Its perforated texture inspires breathability and the appearance of motion, while its engineered rubber outsole inspires the confidence of stability and increased comfort.
A shoe is just another shoe – until a German car manufacturer gets hold of it.
Get more info here.