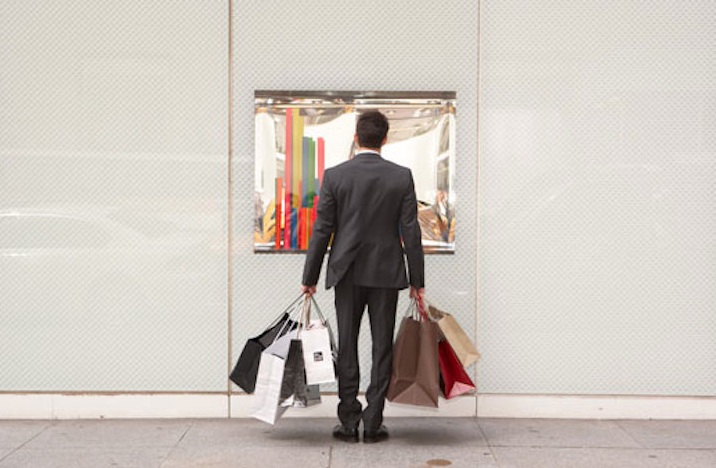 Now in its second year, the Urbasm gift GUYde is finally here for all your last minute gift-giving needs and post-holiday shopping sprees.
From left to right: The Thrusters, The Billy Budds, The Sunny D's and The Duster
Birddogs is perfect if you're a fitness junkie or buying holiday gifts for one. Birddogs help keep the gym fabrics at the gym, and the everyday fabrics in the office or at home. It's a really great solution to every man's gym laundry conundrum.
2) "The Hamptons" and "The Oasis" from EyeBuyDirect
Eyebuydirect is a great site to visit if you have a specific style of sunglasses in mind, but don't want to break the bank paying for luxury brands. Eyebuydirect offers a lot of what you'll see those designer brands making anyway, just with more range and style per dollar. "The Oasis", especially in navy, is a great choice for guys with cooler tones in their wardrobe that aren't afraid to veer outside the traditional neutral-colored sunglasses.
This is my token gift for guys who live in the North. If I were still trapped in Boston, I would definitely want this cardigan with me. The robe-like silhouette makes it easy to bundle up without feeling like you have to adjust straps or close a bunch of zippers, managing to pull of a relaxed approach to dealing with the extreme cold.
At their Art Basel event, I learned a lot more about The Eighth and the brand's design work. "Cuff Love" is a great example of how guys can have underwear for special occasions without risking romantic depot vibes. The little details count on this one, and if you live in Miami, you might be lucky to find a piece or two of their Basel capsule collection at The Webster in South Beach.