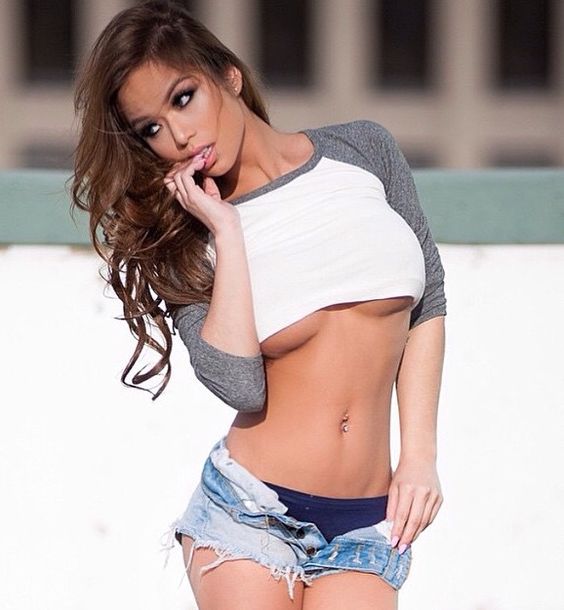 It's obvious that men are fans of the underboob, and why not. It's like another version of cleavage, and it's amazing. In our opinion, there isn't enough underboob to be found.
Men sure have lots to be thankful for, and the underboob ranks right near the top of the list. We believe the underboob is underappreciated, and in a few ways, underexploited.
This might be the best underboob post you'll ever see (and a link to more at the end) so grab a beverage, lean back and start clicking, coz chances are you haven't see the underboob like this.
For more underboob goodness, also see Women We Love – Dare to Bare
Along with Abigail Ratchford – As Naked As She Gets
Single and sexy. Hello ladies..